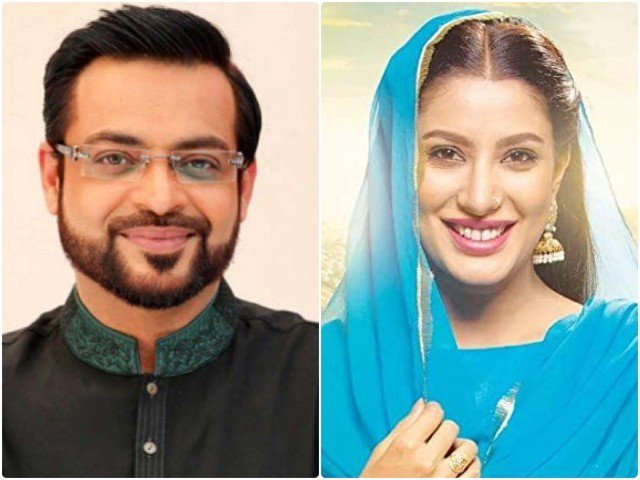 ---
Local TV personality Aamir Liaquat Hussain recently said that he will drag Load Wedding actors Mehwish Hayat and Fahad Mustafa to court, alongside the film's director and producer, Nabeel Qureshi and Fizza Ali Meerza, respectively.

A few days ago, Hussain had threatened to file a case against Hayat for "defaming and misrepresenting him" in Load Wedding. In a recent development, however, he has decided to take the legal route and file a lawsuit against the film's team.

Taking to Twitter, Hussain said that while Hayat being given the Tamgha-e-Imtiaz this week is none of his business, he is waiting for her, Mustafa, Qureshi and Meerza to face him in court soon.




However, in another contradictory post, Aamir expressed his anger over Hayat being presented the civil award. Stating there are more talented and deserving artists out there, Aamir stated, "Imagine the pain experienced by much more skilled and talented artists when Mehwish Hayat was announced as the actress with the most films and dramas to her credit," wrote the TV anchor.


مہوش حیات کو تمغہ ملایہ وہ جانیں یا"دلوانے والا" فی الحال تو نبیل قریشی، فضا مرزا ،فہد اور مہوش لوڈ ویڈنگ کے حوالے سے عدالت کاجلد سامناکریں گےتاہم اعلان میں جب یہ کہا گیا کہ "مہوش حیات نے پاکستان میں سب سے زیادہ فلموں اور ڈراموں میں کام کیا تو سوچیے فنکاروں پر کیا گذری ہوگی؟ https://t.co/qOWZ0APjWT

— Aamir Liaquat Husain (@AamirLiaquat) March 24, 2019


Beef between the two celebrities surfaced when the announcement of the award being given to Hayat was first made. A large number of social media users trolled and criticised Hayat on her win, with her later saying that the way the people of Pakistan celebrate an artist's victory is shameful. Her statements backfired when Hussain pointed out that her film Load Wedding had not only misrepresented his image but also tried to defame his character. "As an artist, you have failed to stop this mess and so, I should file a case against you," he said earlier.

Have something to add to the story? Share it in the comments below. 
COMMENTS
Comments are moderated and generally will be posted if they are on-topic and not abusive.
For more information, please see our Comments FAQ