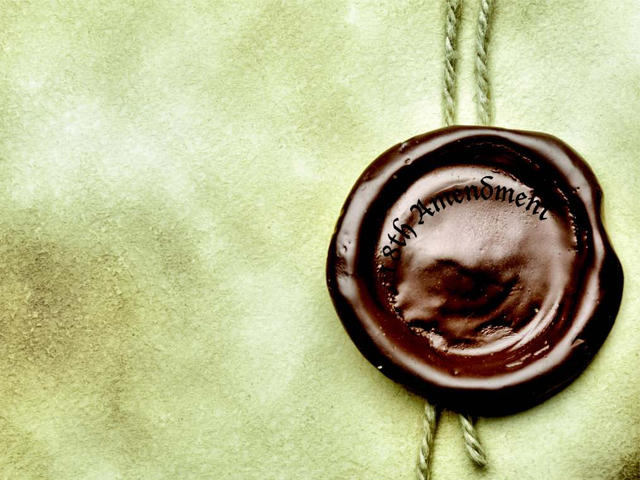 ---
As pointed out in the 14 points presented by Quaid-e-Azam Muhammad Ali Jinnah, provincial autonomy was central to the country that was formed and that a federal parliamentary system of governance was indispensable for ensuring participation, provincial autonomy and survival of this country.

This was stated by Pakistan People's Party (PPP) Secretary-General and former Senator Farhatuallah Babar while addressing a public seminar on "Parliamentary System of Governance: Challenges and way forward". The seminar had been organized by the Sustainable Development Policy Institute (SDPI) on Monday.

"The 18th constitutional amendment was one of the greatest achievements of all the political parties, which addressed critical issues of provincial autonomy," he stated.

Babar said that in the past few months, a debate has been generated deliberately on whether the parliamentary or presidential form of government suits the country with the aim to present the current parliamentary system as a failed system.

Over the past decade, Babar said, three general elections have been held on time while two governments completed their legitimate tenures.

"The system is moving in the right direction," he said.

The former senator added that there was one development in this time was disturbing in which institutions crossed their limits and two elected prime ministers were removed by the judiciary. This, he said, was an unfortunate intervention by any institution into another institution.

"Though there are challenges and shortcomings in the current parliamentary system, as no system is perfect, that does not mean we demolish the entire system instead of fixing the weaknesses," he said.

Babar called for strengthening institutions such as the Senate, the National Finance Commission (NFC) Award, the Council of Common Interests (CCI) and the National Economic Advisory Council (NEAC) for improving the parliamentary system.

Furthermore, he called for linking the NFC awards with the Sustainable Development Goals (SDGs), improved human right situation and tackling extremism in the provinces.

While commenting on corruption in the country, Babar appeared to take a veiled swipe at the apex anti-corruption watchdog in the country and said that the stem of accountability itself was corrupted, where institutional corruption was on the rise and the entire mechanism of accountability had lost its credibility and meaning.

"We should have a law of combating corruption, which should be applicable to all public servants," he suggested.

Pakistan Muslim League-Nawaz (PML-N) MNA Romina Khursheed Alam stated that it is the success of the current federal parliamentary system that all political parties arrived on a historic consensus and passed the 18th constitutional amendment and stood on a principle position on various issues of national importance.

She too conceded that there are challenges and lacunas in the current system, but they should be tackled through consensus.

Alam commented that it was unfortunate that only politicians were being maligned and portrayed as corrupt, terming it deliberate propaganda and that it should be stopped.

Barrister Naseem Bajwa said that the current system of governance was heading towards failure mainly due to our poor system of elections, the presence of uneducated and incompetent candidates, irresponsible media, lack of a vibrant civil society and the lack of an effective local government system.

He said local constituents should have a say in the parliament and should have the right to choose their favourite candidate.

"A system, which does not reflect the people of the country, cannot be a democratic system," he concluded.

He added that there is a dire need for a responsible media and a sensible and vibrant civil society to keep track of the loopholes in the system.

"The parliament should be faithfully represented by competent, educated and respectable candidates. This country got freedom through a democratic struggle and it will only survive if there is a true democracy," he added.

SDPI Executive Director Dr Abid Qaiyum Suleri said despite having strong parliamentary traditions, the United Kingdom was still facing grave challenges such as Brexit.

In healthy and progressive societies there is always room for debates, discussions and improvements and we should all maturely move forward and strive for better governance in Pakistan, he said, adding that all political parties should sit together and evolve a consensus around core issues of governance and economy. 

Published in The Express Tribune, March 26th, 2019.
COMMENTS
Comments are moderated and generally will be posted if they are on-topic and not abusive.
For more information, please see our Comments FAQ