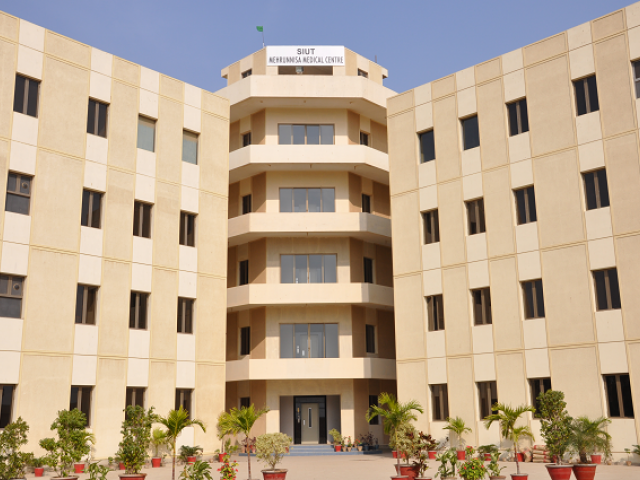 ---
KARACHI: The Sindh Institute of Urology and Transplantation (SIUT) conducted an anti-tuberculosis campaign at its primary healthcare centre at Kathore, Malir, to raise awareness about the deadly disease on World Tuberculosis (TB) Day. Inviting banners were put up and pamphlets were distributed in the nearby villages to encourage people to visit the centre and gain awareness about the ailment.

An initiative of the World Health Organisation (WHO), 'Find. Treat. All. #EndTB', in partnership with Global Fund and Stop TB, aims to involve all leaders of the world in the fight against the deadly disease. The SIUT programme partnered with the national TB programme which has recently established a Directly Observed Treatment, Short Course (DOTS) centre at its main campus.

Infectious diseases consultant Dr Sunil Dodani, SIUT Microbiologist Dr Ali Nadeem and Dr Umbo from Kathore, along with their team established a one-day camp at Kathore.

SIUT workshop wraps up with successful robotic surgery

The purpose of the camp was to find active cases by studying people's medical history, chest X-ray and sputum examination and then enrol the patients in the DOTS programme. Awareness sessions with videos and lectures were also held at the centre.

At an awareness session, Dr Dodani explained to the villagers that TB is caused by a germ which spreads when a patient coughs or sneezes. The other persons near the patients can contract the disease by breathing in the air full of germs. The germs stay in their body and a person may fall sick soon after or the germs may become reactivated years later when that person becomes weak due to old age, pregnancy, diabetes or any other disease.

Patients must get early diagnosis and take medicines regularly. The good thing, he added, is that TB is a completely curable disease provided the patients follow the doctor's advice carefully.

Published in The Express Tribune, March 26th, 2019.
COMMENTS
Comments are moderated and generally will be posted if they are on-topic and not abusive.
For more information, please see our Comments FAQ