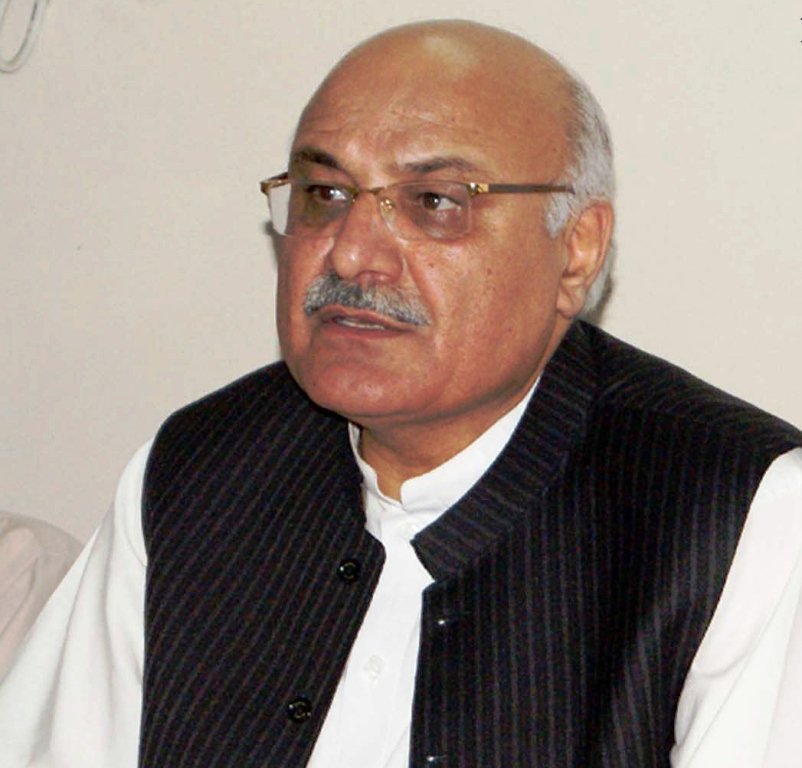 ---
PESHAWAR: Secretary General of Awami National Party (ANP) Mian Iftikhar Hussain said on Monday that he was being pressurised to let the killer of his son get bail.

"We had recognised the killer, Qayum Mehsud, during the investigation process, but instead of taking him to the gallows 'they' want him out on bail," Mian Iftikhar told a press conference.

He lashed out at the government for lax attitude towards terrorists. "What type of National Action Plan is this," he said pointing out that the man responsible for suicide attack on Ghulam Ahmed Bilour was released two days ago.

Mian Rasheed was my sole child and Qayyum Mehsud killed him. The killer was arrested from Sindh, brought to K-P, booked for murder, confessed his crime and now we are being pressurised not to pursue the case and let him get bail, Hussain said.

He asked that whether he was awarded Tamga-e-Imtiaz for this.

"The terrorists had killed my only son nine years ago. My own life is in danger. I cannot go to my village," the ANP secretary general said.

He expressed that the culprits who wanted the murderer acquittal should be unveiled.

Mian Iftikhar told that the relevant record was being collected in Mian Rasheed's case by the lawyers' team. 

Published in The Express Tribune, March 26th, 2019.