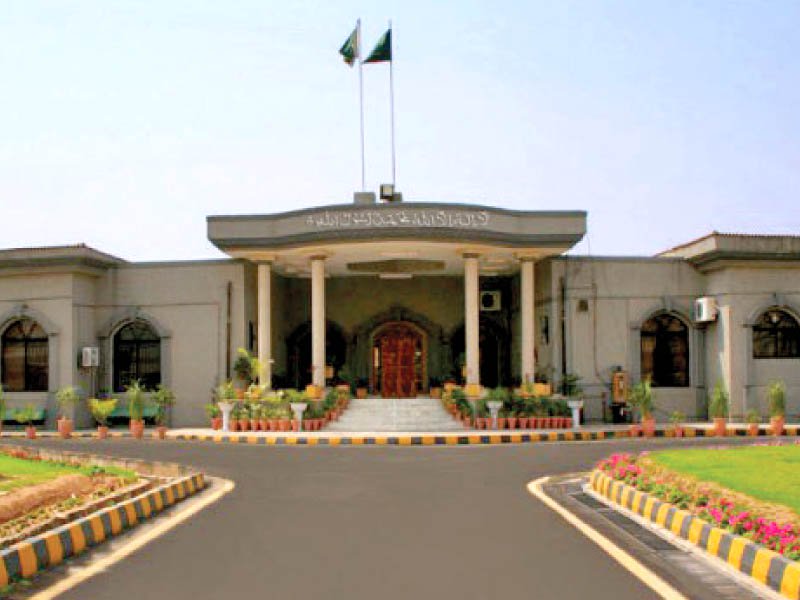 ---
ISLAMABAD: Islamabad High Court Chief Justice Athar Minallah strongly discourages constitution petitions regarding parliamentary and political affairs during last two months, it has been observed.

The IHC top judge has stressed upon upholding the supremacy of the parliament. Chief Justice Minallah in his observation has stated that such kind of petitions would undermine the supremacy of legislature.

The learned High Court keeping the above-mentioned facts has been dismissing at early stage a number of petitions regarding the parliament.

The incumbent IHC chief justice, after taking charge dismissed such petitions without issuing notices to the parties.

Since January 21, IHC had been moved four times. All four petitions were directly or indirectly touching the parliamentary and political affairs. The learned CJ Athar Minallah gave stern observations.

While dismissing last petition regarding funds of CPEC, moved by Pakistan Muslim League-N legislator Mohsin Shah Nawaz Ranjha on March 18, IHC CJ remarked: that this court want to uphold the supremacy of parliament. "As a member of National assembly You should raise this issue on the floor of house," Justice Minallah told Ranjha.

"The exercise of parliament should not be taken from judiciary, if such matters would come to the court it would not be in favour of parliament and judiciary as well," Justice Minallah remarked."

Earlier on March 1, IHC had dismissed a petition moved against release of Indian pilot Abhinandan who was caught by Pak Army on February 27.

"We cannot question the patriotism of our legislators, when the whole parliament has adopted the release of Indian pilot decision, so there is no need of any discussion over the issue," IHC chief justice observed.

He further remarked: "we respect the parliament would not intervene in foreign affairs."

On January 22, the learned high court dismissed petition filed on issue of Appointment of Chairman Public Accounts Committee.

The division bench of IHC upheld the parliamentary decision regarding Shahbaz Sharif nomination as Chairman PAC. "Under Article 69 of the Constitution, the National Assembly's proceedings have immunity and court cannot go beyond its mandate," IHC CJ observed.

Justice Athar Minallah further observed that court has no power to halt a member from participation in session of National Assembly. IHC had dismissed a frivolous petition against Prime Minister Imran Khan, seeking his disqualification under Article 62/1-f, over issues of his alleged daughter. Rejecting petition, IHC had warned the petitioner, Lal Mosque clerk Hafiz Ihtisham, for imposing penalty in future if he again files such frivolous petition.

The legal experts have appreciated these decisions by saying that the spirit of the higher judiciary would definitely discourage habitual petitioners. This trend would also decrease the pendency of cases in higher judiciary of the country, experts said.

Talking to The Express Tribune, senior lawyer Adnan Haider Randhawa said that judiciary being a distinct pillar of state and separation of powers being a guiding principle in modern democratic states, it is always preferable for courts to show maximum restraint in assuming jurisdiction with respect to matter relating to powers of the parliament.

"Article 69 of our Constitution has the clear command which ought to be upheld. In recent past the image of judiciary was tarnished for interfering into other domains which needs to be restored," Randhawa said.

"Unlike NAB and the ECP which are being criticised for following some alleged agenda, judiciary under better leadership is distancing itself from any such impressions that damaged its reputation in recent past," he concluded.

Published in The Express Tribune, March 25th, 2019.