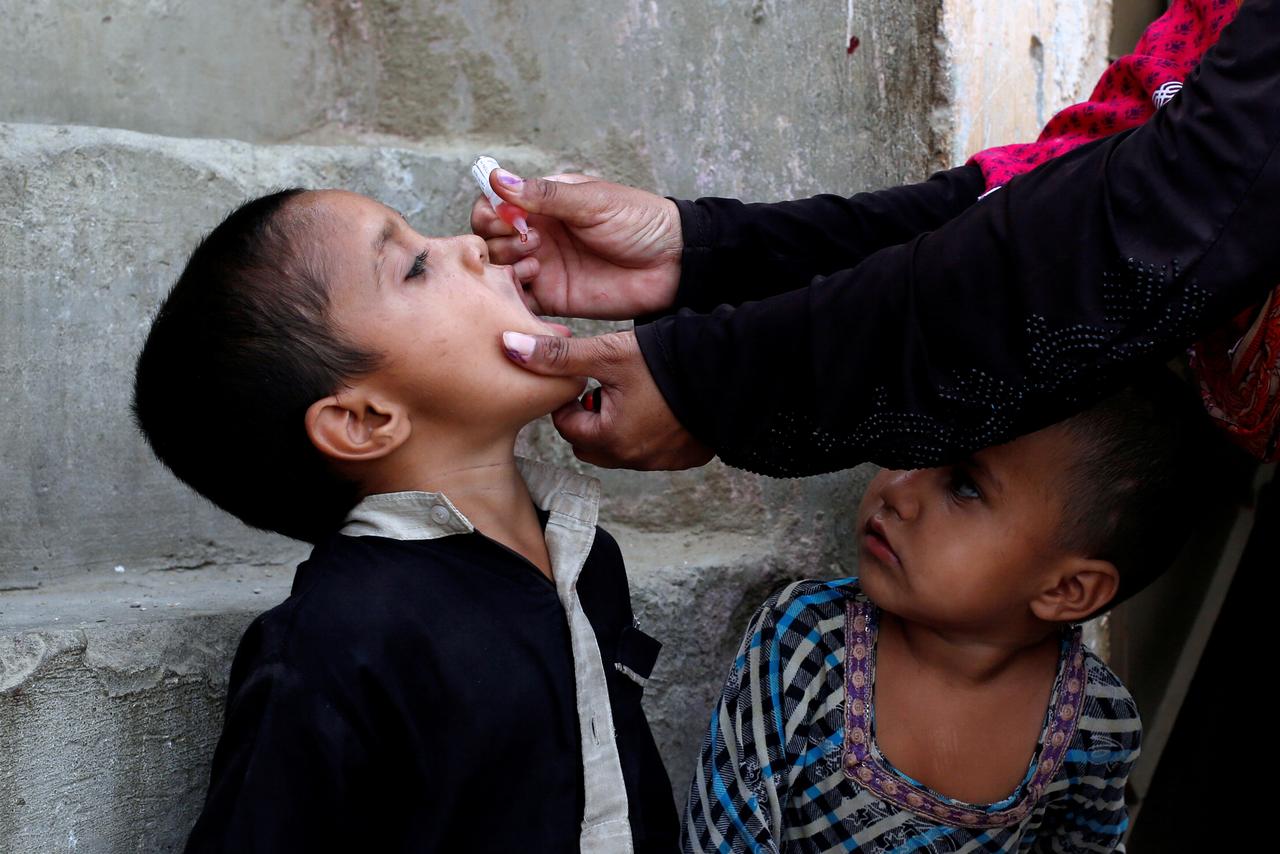 ---
ISLAMABAD: An anti-polio campaign will kick off in 97 districts of the country today (Monday) with a target of administering polio drops to more than 20 million children.

According to a statement released by the National Emergency Operations Centre for Polio Eradication in Islamabad, six cases of polio have been reported so far this year from all over the country.

According to details, one case each has been reported from Karachi and Lahore while the remaining four cases have been reported from Khyber-Pakhtunkhwa (K-P), two in the districts of Bajaur and Khyber and as many in Hangu and Bannu.

For protection from the polio virus, the government of Pakistan is urging parents to have their children vaccinated against the disease.

According to the statement, more than 5.5 million children will be administered anti-polio drops in 25 districts of K-P, including seven tribal districts. In Sindh, more than 6.1 million children will be vaccinated in 20 districts, while over 6.6 million children will be administered anti-polio vaccine in 12 districts of Punjab. Around 1.1 million children will be given polio drops in Balochistan and, in all the sensitive areas of Islamabad, more than 250,000 children under the age of five will be immunised against the disease.

The head of the Pakistan polio programme, Dr Rana Muhammad Safdar, has called upon parents, religious leaders and civil society representatives to play their role in making the anti-polio campaign successful as just two drops of the polio vaccine could save children from a lifetime of disability. He also emphasised that children should be given two drops of the polio vaccine in every campaign.

Meanwhile, Prime Minister's Assistant for Polio Eradication Babar bin Atta has said in a statement that the current weather was necessary for the eradication of polio virus and there was; therefore, a need for everyone to play their role to get children vaccinated.

He said the federal government was in contact with the provincial governments on the issue and stressed that, with the cooperation of parents, polio could be eradicated forever.

He also expressed hope that, despite the challenges, the polio campaign would be 100% successful.
COMMENTS
Comments are moderated and generally will be posted if they are on-topic and not abusive.
For more information, please see our Comments FAQ