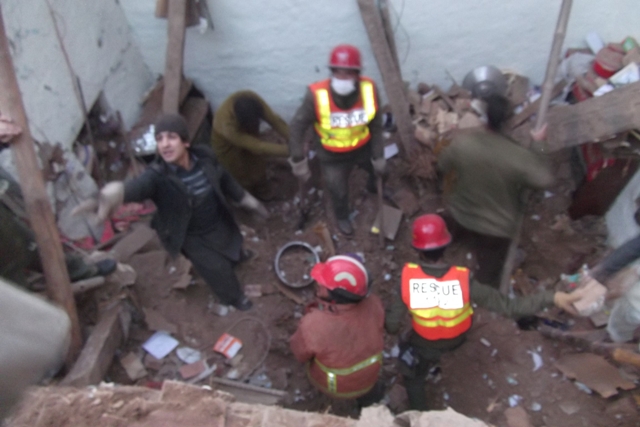 ---
QUETTA: A man was killed and six others suffered injuries on Sunday after the roof of a house collapsed in an explosion because of gas leakage.

The deceased was identified as 35-year-old Sajjad Ahmed, while 14-year-old Muddasir Ahmed, 12-year-old Mubashir Ahmed, seven-year-old Iman Bibi, 15-year-old Muhammad Azeem, Alishba and Javeria were injured.

According to rescue service sources, the incident occurred at a house on Madni Street, near Kansi Road. The residents forgot to turn off the gas, which led to leakage in the house overnight.

The blast occurred when a matchstick was lit in the kitchen to prepare breakfast, causing the roof to cave in, the rescue officials said.

The bodies and injured were rushed to the Civil Hospital and the Burns Centre at Bolan Medical College Hospital.

The victim's family blamed his death on lack of doctors at the hospital. They demanded that police should investigate the matter and arrest those responsible.

However, a doctor said that Sajjad had burn injuries on 80 per cent of his body and he had died because he was brought to the hospital too late.
COMMENTS
Comments are moderated and generally will be posted if they are on-topic and not abusive.
For more information, please see our Comments FAQ