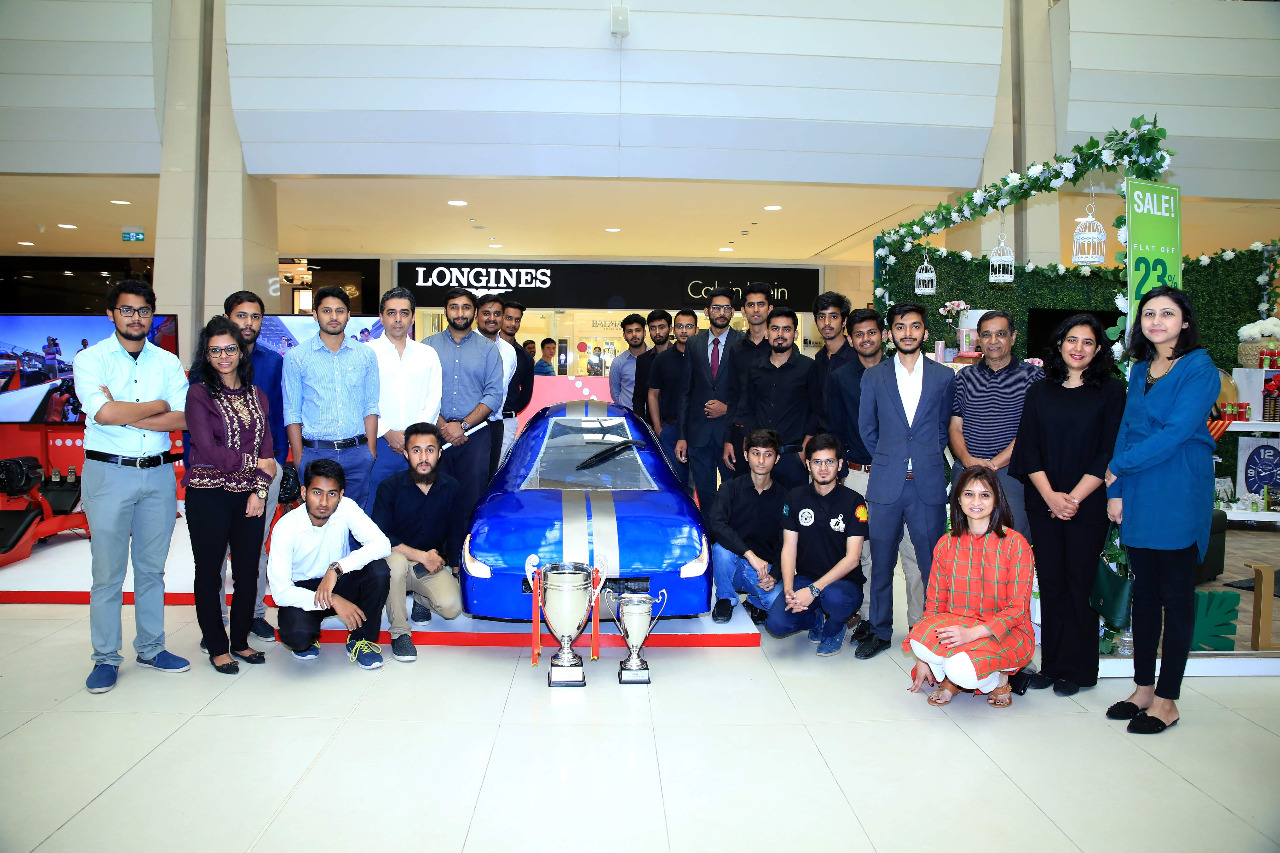 ---
KARACHI: To commemorate Pakistan Day, Shell Pakistan celebrated with the youngsters who will be participating in the Shell Eco-marathon Asia 2019. An exhibition was organised in this regard at a local mall. A car designed by 25 students at a cost of Rs1.2 million in one year was showcased at the exhibition. This car can travel 120 to 150 kilometres using only one litre of petrol at the speed of 45 to 50 km per hour.

AKU breaks ground on new research facility

The Eco-marathon is an annual competition hosted by Shell which challenges student engineers from around the world to design, build and drive energy-efficient vehicles. Around 100 students from 21 countries from Asia and the Middle East will be participating in the Eco-marathon Asia 2019. The student teams will test energy-efficient cars they have built themselves to see which car can go the farthest using the least amount of energy.

This year, nine teams from seven universities will be representing Pakistan. These include Team Envision PNEC NUST Urban and Team Envision PNEC NUST Prototype from the National University of Sciences and Technology - Pakistan Navy Engineering College (NUST PNEC), and Team DSU Shell Eco-marathon from DHA Suffa University.

The teams from NUST PNEC showcased their innovation to interested visitors. "Our university has been participating in this competition since it started. This year, we have worked on two types of vehicles - urban and prototype," said their team leader, Saad Chinoy. "We have harnessed useful energy from the motion of the vehicle's tires improving mileage figures. We have also used free-wheel mechanism to econimise fuel and reduce frictional losses," he explained. Chinoy was confident his teams were geared up to compete on an international level.

Steeped in tradition, KU looks to an even brighter future

Earlier, Shell Pakistan External Relations Manager Habib Haider had opened the exhibitition. "Student teams from Pakistan have been actively participating in the Shell Eco-marathon Asia since 2010," he said. Haider added that Shell was proud to be a part of the journey of these talented students and wished them the best of luck for the competition. "Pakistan is the sixth most populated country in the world with an increasing demand for energy, and therefore working on energy efficiency is very important for us," he said.

The Shell Eco-marathon will be held in Kuala Lumpur, Malaysia at the end of April 2019. This year marks their 10th year in Asia.