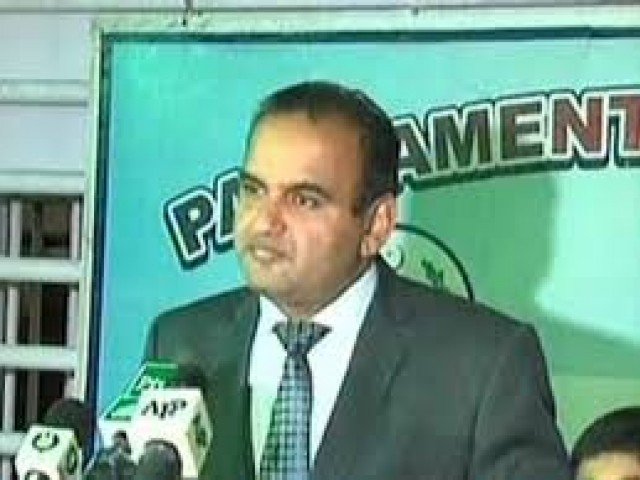 ---
LAHORE: A five-point resolution seeking to end the kidnapping of Hindu girls and forced conversions would be tabled in the next session of National Assembly.

According to a resolution draft circulated on social media, prominent Hindu lawmaker Dr Ramesh Kumar Vankwani was asked by Pakistan Hindu Council to play his due role for raising his voice in the parliament, media, civil society and all other forums available, in the wake of recent kidnappings of two Hindu sisters named Reena and Raveena, and another girl Shania from Mirpur Khas. Ages of all three girls are around 13-14 years.

Dr Kumar, according to resolution draft, demanded that the most unfortunate incidents of kidnappings and forced conversions must be condemned unanimously by all members of the parliament. "The bill against forced conversions which was unanimously passed by Sindh Assembly in 2016 and then reverted due to the pressure of extremist elements, must be resurrected and passed in the assembly on a priority basis," said the resolution draft.

Premier directs Sindh CM to probe alleged kidnapping of minor Hindu girls

The resolution also mentioned that the Senate Functional Committee on Human Rights has already unanimously approved the draft bill to amend the Child Marriage Restraint Act raising the minimum age of marriage to 18 years, and also by Sindh Assembly. According to Dr Kumar, "the bill must be passed in National Assembly on an urgent basis, and implemented throughout the country in letter and spirit."

Dr Ramesh Kumar, in his resolution, also demanded to take strict action against controversial religious elements including Mian Mithu Bharchoondi and Pir Ayub Jan Sirhindi for their alleged role in supporting such inhuman practice. He asked the parliament to seek answers from such elements that why neither boys nor old women, but only young girls are converted? "All of those who are preaching hate under the cover of religion must be handled like banned religious organisations," the resolution stated.

The resolution to be presented by Dr Ramesh concludes that "ensuring a peaceful society is the responsibility of all Pakistanis and thus, regardless of minority or majority, all segments of society must struggle together to promote tolerance, interfaith harmony and protection of minorities' rights, according to Quaid-e-Azam's vision."

Fawad schools Swaraj on protecting minorities

Reportedly, two teenage Hindu girls were allegedly kidnapped and forced to convert to Islam before being married to Muslim men in Sindh. The incident came to light when a video of the girls' father and brother surfaced online. The men said that the teenagers were abducted and forced into conversion and marriage. However, another video circulating online showed the girls stating that they accepted Islam of their own free will.

Reports emerged that the teenagers had been moved to Punjabi city of Rahim Yar Khan from Ghotki, Sindh.
COMMENTS
Comments are moderated and generally will be posted if they are on-topic and not abusive.
For more information, please see our Comments FAQ