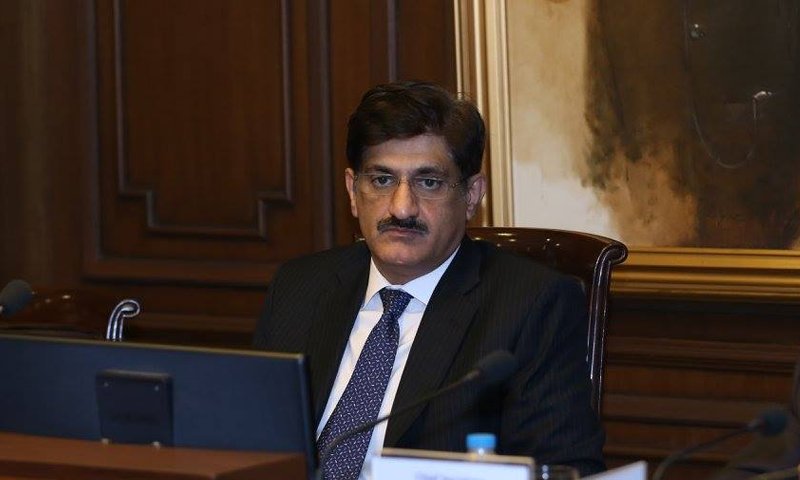 ---
KARACHI: Sindh Chief Minister Syed Murad Ali Shah said that he was committed to transforming provincial jails into correctional facilities so that once the inmates are released, on completion of their sentences, they can play a constructive role in the society as peaceful, responsible citizens.

He said that since 2013 the prisoners have not been given remission. "I will not only give you remission for the current year but will find out [legal] provisions to grant you remission for the intervening period as well."

The CM expressed these views on Saturday at a programme organised at Karachi Central Jail to celebrate the Pakistan Day. The programme was hosted by  Works and Services Minister Syed Nasir Shah. Local Government Minister Saeed Ghani, CM Advisor on Information Murtaza Wahab, Home Secretary Kazi Kabir, IG Police Dr Kaleem Imam, Karachi Additional IG Dr Ameer Shaikh, Sindh advocate-general, Sindh prosecutor-general and other related officers attended the event.

Shah said that there was a dire need for jail reforms. "We have introduced some important reforms but they are not enough and now more reforms are required to improve the conditions in jails," he said. He added that apart from educational and technical activities, he wanted to start some psychotherapy exercises for inmates so that their behaviours could be improved. He added, "Theories of punishment have changed over time. The methods of punishment that were acceptable in the past are now considered cruel because they have failed to produce results".

The CM said that the prosecution and investigation systems have serious flaws and because of this various prisoners are still languishing in the jails despite completion of their jail term. He added that an inmate told him he was in jail in a narcotics case, but despite the passage of 10 years his case had not been given a date in the court. "Different prisoners have told me different stories and all those [stories] speak volume of flaws in our entire system, therefore we have to improve it at any cost," he said.

Will not let Sindh become a police state, warns Murad

Amidst deafening slogans of 'Pakistan Zindabad' from inmates, Shah felicitated the prisoners and said he felt regretful seeing them celebrate the day in incarceration. "I want to see each and every one of you lead a free, independent and respectable life with your families," he said. He added that he would be happy and satisfied when the jails become deserted, "But all this will be possible when we all, including the government, behave responsibly."

The chief minister was presented with calligraphy and his portrait made by prisoners at the end of the programme.


The CM met the prisoners and listened to their grievances. He issued directives to the jail authorities and his advisor, Murtaza Wahab, to provide relief. Later, Shah held a meeting with officials and discussed the different laws for giving remission to the convicted prisoners.


The laws which came under discussion include Education Remission Under Rule-215 of Pakistan Prison Rules (PPR), Release of Lifers under Rule 140(ii) of PPR, release of convicted prisoners who have completed half of their substantive sentence under Section 401 CRPC, release of good conduct prisoners, release of over-aged and infirm prisoners under Rule 148 of PPR, special remission under Rule-216 of PPR and payment of Diyyat amount.

Shah said that he had seen aged, infirm and disabled prisoners. "It is painful to see them in such an incarcerated life, they should be released," he said.

The CM directed his legal team to prepare recommendations for release of those prisoners who were aged, sick, disabled and those whose cases were under trial over 10 years. He directed his law advisor Murtaza Wahab to seek guidance from the judiciary also.

He also directed works and services minister to present him a list of inmates who have been granted bail but have no money to deposit their surety. "I want to discuss this matter in the cabinet and want to give relief to such prisoners," he said.

The CM also visited the jail hospital and met the patients. He issued a directive for providing the best medical treatment to the inmates admitted in the hospital. He visited the inmates in the barracks and had food with them.

Published in The Express Tribune, March 24th, 2019.
COMMENTS
Comments are moderated and generally will be posted if they are on-topic and not abusive.
For more information, please see our Comments FAQ