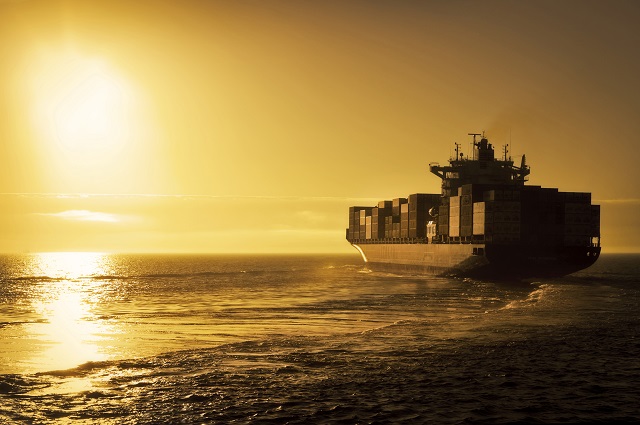 ---
LAHORE: Overseas Investors Chamber of Commerce and Industry (OICCI) General Secretary Abdul Aleem has stressed the need for a sensible and smooth approach by the bureaucracy while issuing Statutory Regulatory Orders (SROs).

Referring to the SRO 237 issued on February 19 by the Ministry of Commerce, which sparked concern among fast moving consumer goods (FMCG) importers including multinationals, the general secretary noted that all multinational stakeholders were ready to comply with instructions in the SRO.

"I believe this order is in the country's interest as consumers have the right to know what they are consuming," Aleem told The Express Tribune. "However, the bureaucracy should have adopted a sensible approach as the current government is not experienced enough to comprehend implications of the SRO."

"Businesses should operate smoothly in any case and the government should provide them enough time ie six to eight months to comply with this notification," he added.

The Ministry of Commerce issued SRO 237, demanding FMCG importers ensure that the shelf life of imported products is at least 66% at the time of their clearance, mention ingredients, nutritional values and usage instructions in Urdu and English. The importers were also asked to acquire Halal certificate from an accreditation authority of the country.

Right now, both local and multinational importers have a common issue, which is the sudden implementation of the notification.

"We have heard the news that all containers booked for Pakistan before February 19 will be cleared without any hiccup, however, things are stuck at the port, causing chaos," an executive of a leading multinational told The Express Tribune.

Through the notification, he said, the government had spoiled its drive to improve the ease of doing business.

Even the Supreme Court and the Punjab Food Authority provided timeframes earlier to many sectors for complying with their orders, but the commerce ministry wanted the implementation of its notification immediately, which was not possible, the executive added.

As per FMCG industry estimates, the multinational and local importers have a ratio of roughly 60:40 in finished food products.

Pakistan imports around $2 billion worth of products annually, but the policy of curbing imports could deprive people of those food items which are not made in Pakistan.

Moreover, it could hurt almost 2,446 importers, 600 modern trade retailers, 2,500 distributors and sub-distributors, 1,000 restaurants, bakeries and hotels along with 225,000 employment opportunities created directly or indirectly via such imports.

"Establishing a parallel industry of similar food items is a long process, which can take at least five years; what will consumers do during this period?" asked FMCG Importers Association Pakistan Vice President Ejaz Tanveer.

He added that the manufacturers abroad agreed to fulfill one clause ie shelf life requirement and that too between 50% and 60% as per global practice, but a majority of manufacturers refused to change packaging for Pakistan as the import volumes were insufficient.

Tanveer pointed out that the manufacturers already had Halal certificates from existing Halal bodies and they refused to obtain new certificates in the short term from specific bodies as it would limit their options and increase costs.

"Importers buy products from wholesale markets in the UK, US, UAE and other countries, which makes it impossible for them to place required labels on these items," Tanveer added.

The SRO could hurt the country's booming retail sector and the country might not see fresh investments in the area, he said.

Additionally, the restrictions on legal importers would open avenues of smuggling and illegal trade. "If this happens, many established importers will lose their business to illegal traders and the government will lose its revenue," Tanveer voiced fear.

Published in The Express Tribune, March 24th, 2019.

Like Business on Facebook, follow @TribuneBiz on Twitter to stay informed and join in the conversation.