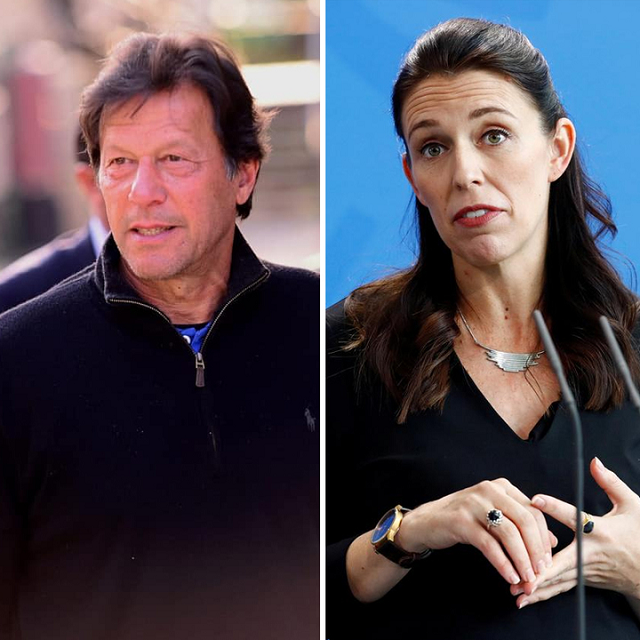 ---
If beauty is skin deep, so is change.

Not the change measured in dollars and deficits, not the change quantified in plans and promises, not the change weighed in hope and intention — none of these — but change that flows from the heart of the leader directly into the minds of the people. If this change too is skin deep, prepare for testing times.

Here's the thing though: you cannot measure this type of change. Nor can you quantify it or weigh it. More importantly perhaps, you cannot even visualise it while weighed down under a system that fuels itself with the combustible cocktail of cynicism and despair.

Confused? Ask the kids of Sahiwal.

You do remember them, right? They went through a bit of trauma, you see. They watched their mother, father and sister being pumped with dozens of bullets by people employed by the State of Pakistan and armed by the State of Pakistan. These three young kids, a boy and two girls, have lived to tell the tale. But tell it to whom? CTD? JIT? IHC? Any other three-letter saviour?

Imagine for a second these three children lived in New Zealand. Imagine their leader was a woman named Jacinda Ardern. Imagine the change in their lives then. Why is this change so hard to imagine? It doesn't cost billions of dollars. It doesn't require restructuring of an organisation. It doesn't need international consultants and super-specialised expertise. All it needs is a heart that pumps compassion into our veins.

And yet that change has not happened in Pakistan.

In Imran Khan's Pakistan, the fight between the powerful Counter Terrorism Department and three little orphan kids is no fight at all. In Jacinda Arden's New Zealand, the orphan kids would have won hands down. That's the change we are talking about.

One woman in New Zealand showed the world what real leadership is all about. So can one man in Pakistan. But for him to do this, he will need to zoom out of the rigours of hard change — deficits, FBR, India, Tourism, Housing, incompetents in Punjab — and focus on the soft change that directly affects the lives of every Pakistani.

One woman in New Zealand showed the world what compassion, empathy and undiluted grace can achieve in times of crisis. So can one man in Pakistan. But for him to do this he will need to rescue himself from the clutches of ministers, advisers, parliamentarians, secretaries and IGs and cross over directly into the hearts of the people in whose name he rules. It is here, in this domain, that the three little CTD-orphaned kids would become a thousand times more important than all the ministers, secretaries and IGs put together.

The woman in New Zealand has showed us she lives in this zone. The man from Pakistan has showed us he does not. Yet.

How hard is it for the State to care? Like really care? As the State is structured in Pakistan, it is really, really hard. But one man — if he is the leader — can make this change happen and force the State to be compassionate. But first he has to recognise what lack of compassion looks like.

There's the Sahiwal incident of course. But this travesty is not an isolated incident but one among scores that got captured on camera and exposed the shocking lies of the State. Dimwits will jump up and down to argue how the CTD murderers are in jail and investigations are underway, but to vomit out these legalities is to miss the point: the State covers up its sins through legal means.

But there are states like New Zealand which cannot think of washing its blood-soaked acts with the hose of official power. When in doubt, just think what Jacinda Ardern would do.

Would she allow New Zealand's police to whip people in police stations and pull out their nails? Would she allow New Zealand's Counter Terrorism Department to murder citizens in so-called 'encounters'? Would she allow New Zealand's law enforcement personnel to indulge in medieval investigation and prosecution methods that violate not just the rights and freedoms but also the human dignity of citizens?

When it comes to compassion, there is nothing new in Naya Pakistan. The change-maker Prime Minister has given up on police reform in Punjab. Why? Because he says his parliamentarians cannot do politics without controlling the police. In other words, the change-maker Prime Minister can live with the rot in the police; he can live with the police's false FIRs, motivated arrests, physical and mental torture, extortion, blackmail and encounter killings. Quite a steep cost for keeping his parliamentarians happy and retaining the safety of their numbers to ensure the continuity of his government.

The Prime Minister has borrowed dollars from Saudis and Chinese. How one wishes he could borrow compassion from New Zealanders.

But he will not. Those three little kids who saw CTD people murder their mother, father and teenage sister in front of their eyes, these kids can never out-value a minister, a parliamentarian, a secretary and an IG. They had no value when Asif Zardari ruled; they had no value when Nawaz Sharif ruled; and they have no value when Imran Khan rules.

Sadly for them, Jacinda Ardern is too far away to come and hug them.

As people rise through this system of ours, they compromise on more than just their idealism. This compromise they justify in the name of practicality. "Pakistan mey tau aisa hee hota hai" (In Pakistan this is the norm) is what we hear from our fellow citizens. When Imran Khan promised change, many took it to mean that "Pakistan mey ab aisa nahee ho ga" (In Pakistan this will not be the norm).

And yet today this is the norm. Christchurch was a test case. Ardern passed. Sahiwal was a test case. Khan failed. Naya Pakistan promised us change we deserved; it is giving us change that the PTI can afford.

As our tanks roared and fighter jets thundered at the Pakistan Day parade, the contrast could not have been starker:

We have weaponised our State but cannot weaponise our heart. 

Published in The Express Tribune, March 24th, 2019.

Like Opinion & Editorial on Facebook, follow @ETOpEd on Twitter to receive all updates on all our daily pieces.