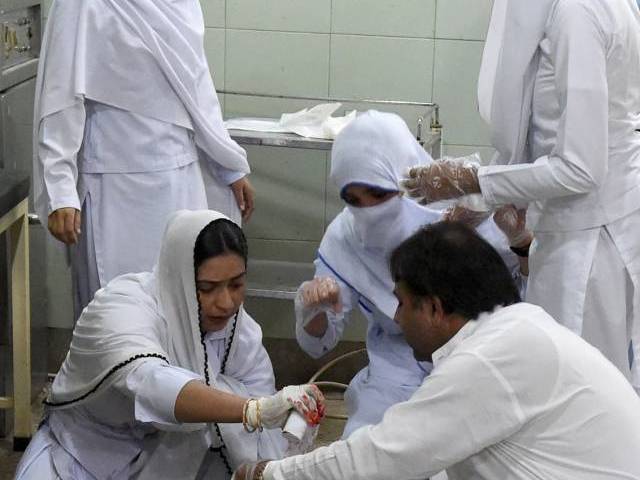 ---
KARACHI: The government of Pakistan has, for the first time, abolished the nursing diploma course and introduced a 4-year general nursing course.

In this regard, the Pakistan Nursing Council (PNC), on behalf of the government of Pakistan, has issued letter number Admin F.7.184 to the nursing directors of all four provinces, principals of government schools and government-operated colleges, private nursing schools and nursing schools run by Pakistan's armed forces.

The letter, bearing the signature of the Pakistan Nursing Council registrar, was issued on the 19th of March and was sent to the health directors and secretaries of Sindh, Punjab, Khyber Pakhtunkhwa and Balochistan. The letter states that the three-year nursing diploma course in nursing schools being run by the government, private institutions and the armed forces has been abolished and admission to the course will no longer be granted. It further says that, in its place, a 4-year general nursing (Bachelor of Science in nursing) degree has been initiated with those attaining 50% marks in Intermediate Science (Biology) being eligible to apply.

LRH hires 418 more nurses

Until now, Matric science candidates had been allowed admission to the now disbanded three-year diploma course.

The Sindh Department of Health, implementing the directives in the PNC letter, has introduced the 4-year nursing course in three nursing schools in the province including the Sindh government's Liaquatabad, Korangi and Lyari nursing schools.

It must be mentioned here that the International Council of Nursing had recommended abolishing the three-year diploma course and the course has already been abolished in other countries. However, the directives are being implemented in Pakistan after a 5 year-delay.

According to sources, the Higher Education Commission (HEC) had recommended bringing the education and training of nurses on par with modern international standards with the president also terming the year 2019 the 'year of nurses'. The president had also announced the establishment of the first nursing university.

In Sindh, there are 19 government and 26 private nursing schools where a total of 3,060 candidates are granted admissions each year.

Khyber Pakhtunkhwa has 14 government and private nursing schools, there are 8 nursing schools in Balochistan and a total of 58 government and private nursing schools in Punjab.

There are a total of 82,000 nurses currently registered with the Pakistan Nursing Council which is a low number considering the population of the country.
COMMENTS
Comments are moderated and generally will be posted if they are on-topic and not abusive.
For more information, please see our Comments FAQ