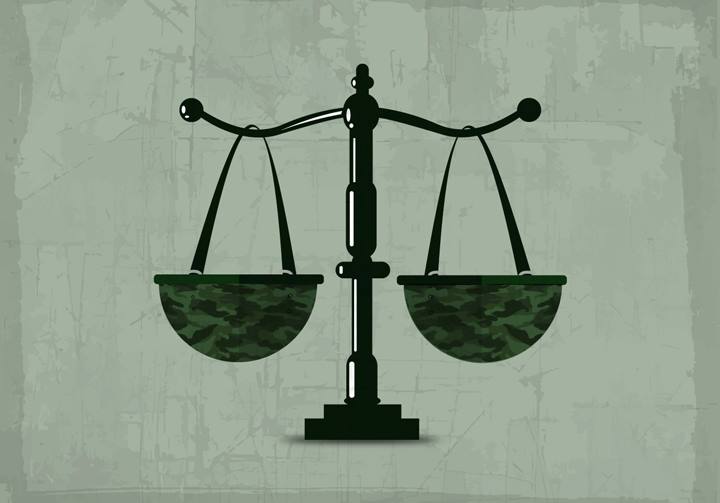 ---
PESHAWAR: More than 5,500 cases have been disposed of in the district courts of Khyber-Pakhtunkhwa where backlog has dropped close to 0.2 million cases, said registrar Peshawar High Court on Friday.

"Concerted efforts and planning have been carried out by the Secretariat District Judiciary to clear a backlog of cases," said PHC Registrar Khawaja Wajih Uddin at a press conference to share with the media performance of the district judiciary and PHC during the last six months (September 2018 – February 2019).

"Our plan and methodology are showing positive results as backlog has been reduced below 200,000 cases," he said.

Sharing data of institutions and disposal of cases after the implementation of the Unity Policy at District Judiciary to gauge the performance of judicial officers, the registrar said that total recorded pendency at the end of September 2018 was recorded 204,958 which have been reduced to 199,365 cases during last six months.

He said that overall 241,915 cases were instituted and 244,181 cases were disposed of from September 2018 to February 2019 in the district judiciary.

Likewise, PHC disposed of 17,860 cases against the total institution of 15,967 for the same time period. Overall pendency recorded at end of September 2018 was 37,952 which was reduced to 35,761 cases in two quarters of the performance year.

The registrar said that hectic efforts were being made to reduce the pendency by 25 to 30 per cent by the end of August 2019 which would be great achievement.

He said that PHC has prepared, "Khyber Pakhtunkhwa Judicial Service Act, 2018," to streamline district judiciary and sent the Act for government's approval in November 2018 and he hoped that government would expedite the process for early promulgation of the Act, adding that establishment of the Secretariat of the District Judiciary was also part of the Act.

PHC in respect of newly merged districts (NMDs), had timely informed the provincial government about human resource, financial and logistic requirements to make courts functional within these merged districts as par aspiration and demand of local population, he added.

He said that establishment of NMDs has been the top priority of Hon'rable Chief Justice for which three-dimensional strategy has been chalked out comprising of immediate intervention, mid-term action plan and long-term plan.

The registrar said that under mid-term action plan, Khyber Pakhtunkhwa Judicial Academy has been assigned compilation of prevailing customs on NMDs in a compendium form, recruitment and training of staff, providing infrastructure for courts and staff.

He informed that a committee has been constituted for monitoring midterm action plan which includes PSO to Chief Justice, Deputy Secretary, representative of the provincial government and SP Litigation, representative of I.G KP.

Giving details about five-year long term plan (2018-23), he said that PC-II costing Rs11.6 billion has been approved for construction of Judicial Complexes in seven NMDs and construction of 25 Tehsil Judicial Complexes.

He said that total 412 cases have been instituted in courts of all newly merged districts till March 21 which is reflecting trust of people in the judicial system.

Wajih said that digitalisation and Case Flow Management Information System (CFMIS) has been introduced in four districts that are Mansehra, Abbottabad, Torghar and Swat to integrate these districts with PHC to capture real time data and cases update information.

"CFMIS system will be extended to seven more districts under pilot project," registrar said.

He said that video conferencing technology had been initiated for simultaneously holding timely and swift meetings and conferences with district and sessions judges and getting their feedback on key issues.

Published in The Express Tribune, March 23rd, 2019.
COMMENTS
Comments are moderated and generally will be posted if they are on-topic and not abusive.
For more information, please see our Comments FAQ