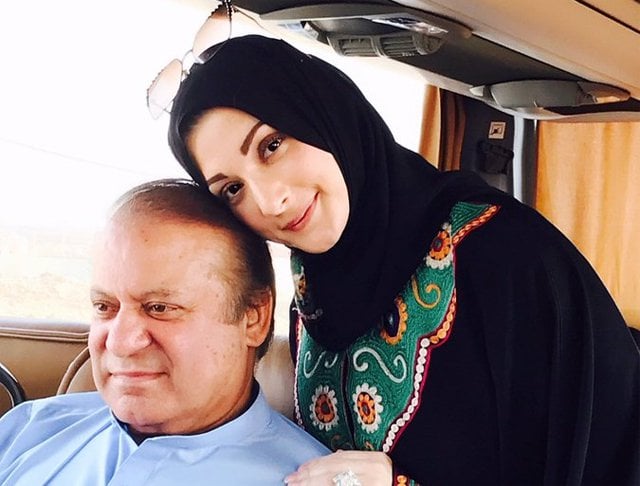 ---
LAHORE: PML-N central leader Maryam Nawaz on Friday once again expressed concern over the health of former prime minister Nawaz Sharif and complained that she and her personal health care provider are not being allowed to meet him, vowing that she would visit the jail today (Saturday) and remain outside the jail until she is allowed to meet her father.

In a statement on Twitter, Maryam said that her father's kidney disease was in its third stage which could prove to be serious. She also demanded immediate medical attention for Sharif so that his exact condition could be diagnosed and claimed that a personal health care provider who had gone to meet Sharif for the purpose had been sent back after waiting for two hours.

Maryam further claimed that permission had been sought for a meeting on the 21st of March but it had been refused, adding that PML-N workers had wanted to protest on the 23rd of March but  Sharif had stopped them from doing so and had instructed them instead to celebrate the day keeping in mind its immense significance for the country.

Upon being advised by a party worker to launch a protest on Twitter, she expressed her gratitude to her father's supporters but said that they must obey Sharif's instructions that, the case against him being in court, party workers must not do anything that creates the impression that they are trying to affect the case.

According to jail sources, no directives had yet been issued by the interior ministry for Sharif's meeting with Maryam's personal physician Dr Adnan. Meanwhile, PML-N Punjab senior vice president Malik Nadeem Kamran has also sent a letter to the Punjab home ministry's additional secretary requesting that Maryam Nawaz and her personal doctor be allowed to meet Nawaz Sharif immediately.

PML-N central leader Asif Kirmani has also, in a statement, demanded that Maryam, her personal physician and Sharif's family be allowed to meet the former prime minister on a daily basis until he regains his health, terming it their basic right.
COMMENTS
Comments are moderated and generally will be posted if they are on-topic and not abusive.
For more information, please see our Comments FAQ