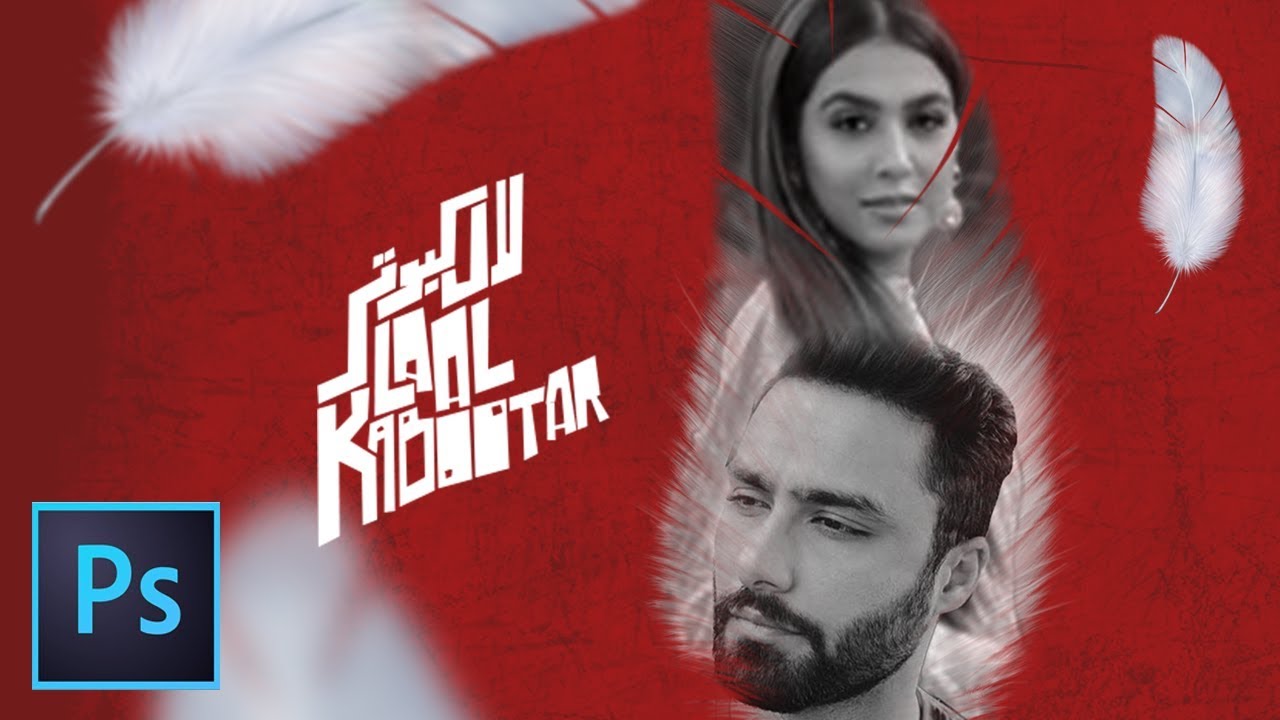 ---
KARACHI: While industry bigwigs are aiming for Eid releases to make the most money, cinemas look barren for the rest of the year. But one can still feel the unrest; the surge of the new and young film-makers waiting to burst into the scene and take the industry by storm. It's reaching the boiling point and can cross the threshold anytime. A large number of talent sits right at the gate, trying to break in like the Trojan horse and lead Pakistani cinema into a new direction. Produced by Kamil and Hania Chima, music video director Kamal Khan's debut film Laal Kabootar might just be the film leading the charge of the 'nouvelle vague' (New Wave) of Pakistani film-makers.

The screen is black. We hear the increasing murmur of Karachi streets. The first frame puts you smack in the middle of the traffic jam we oh-so-well know. Smoke, car honks and the crowded cars stuck like sheep in a cage. In the middle somewhere, a married couple sits chatting in their car waiting for the road to clear. They share a nice heartfelt moment. And BAM! A few seconds later, the husband is shot dead by two 'na maloom afraad' on a motorcycle.




Three minutes. Three minutes is all it takes for Laal Kabootar to hook you in and never let you go until the very end. Set in the familiar streets of the City of Lights, it shows Karachi in a way never seen before. We see a cabbie Adeel Nawaz (Ahmed Ali Akbar) looking for a way to go to Dubai. But his only way out is through the widowed Aliya Malik (Mansha Pasha) looking for her husband's murderer. The following 90 minutes unravel the mystery as we navigate our way through the red-washed night streets. And in doing so, it sheds light on multiple social issues with a certain objective realism.

Laal Kabootar succeeds because of multiple reasons. And one would be hard-pressed to find a flaw in this masterfully directed film. From the get-go, all our characters are clearly established in the space they occupy. The montage of their belongings, the worn-off wall colour, posters of WWE wrestler Kurt Angle, Raveena Tandon and Rani Mukherjee on the yellow walls, low-key lit rooms – all add to the atmosphere of the film. Stunningly shot by acclaimed cinematographer Mo Azmi, the film shows how camera can play an active 'character' in the film as it refuses to let go of its subjects and follows them into every dingy alley and dark corner of the city. The dominant use of red and the handheld camerawork adds more grittiness to the film while every camera jerk and movement enhances the world the director has created.




Khan, on the other hand, oversees the project to perfection. Here, we have a director who is willing to take chances. In an age of fast-cutting where film-makers are scared of shots longer than three seconds, he isn't afraid to stay on a shot and let the film breathe on its own. But the editing remains crisp and shots don't linger longer than they need to. Here is a film-maker who dares others to step up or move aside.

Khan is already being compared to the likes of Anurag Kashyap with the film garnering particular comparison to Sacred Games. But it must be noted that the comparisons will only take us so far. Khan is the first of his kind film-maker in Pakistan and he is here to stay. His command on his craft shows through his actors too. Akbar and Pasha make a formidable on-screen pair. The former's finally getting the limelight he deserves and the latter is only beginning to tap into her potential. However, the supporting cast is equally strong, if not better. Syed Mohammed Ahmed, IR Omar, Rashid Farooqi (he breaks your heart with a powerful performance), Saleem Meraj (who finally gets the right director to work with), Akbar Islam (as Adeel's father), Saad Zameer Fareedi and several Napa students combine to form a solid cast.

Laal Kabootar isn't only an impressive visual experience but its sound and production design further break new ground. Taha Malik's Asian-plus-electronic fusion adds another layer to the almost existentialist world full of reds, blues and browns. The foley sounds are as crisp as the film's editing. No shot is wasted. No scene is dragged. Every element, be it the screenplay, cast, sound or visuals, comes together to form this perfect symbiosis that elevates each other and offers you an experience unlike any other.

Will 'Laal Kabootar' take local cinema to new heights?

By the end of the film, you understand Laal Kabootar isn't literally about a blood-red pigeon and is rather used in a symbolic way: A pigeon that yearns to fly ends up bloodied.

Verdict: Laal Kabootar will make you regain your faith in Pakistani cinema. Must watch!

Rating: 5 out of 5 stars