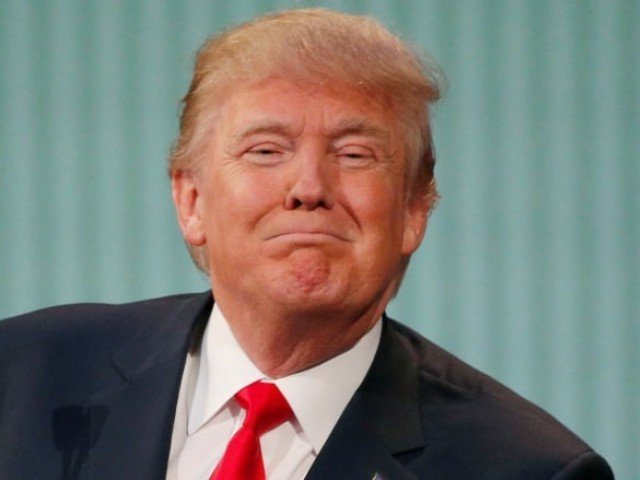 ---
After months of strained relations between Islamabad and Washington, United States President Donald Trump on Friday said ties with Pakistan were "very good" at the moment.

The president made the remarks before boarding Marine One from the White House's South Lawn.

When asked about Washington's relationship with Islamabad, the US president said the administration will be meeting with the leadership in Pakistan. "Pakistan – we will be meeting with Pakistan," he told reporters.

"I think our relationship right now is very good with Pakistan", he added.

US-Taliban talks in Pakistan cancelled

Relations between the two countries were tense, however, recent efforts have reset the troubled ties. At the heart of their stalemate was the US insistence on Pakistan to 'do more' to bring the Afghan Taliban to the negotiating table.

US Special Representative for Afghanistan Reconciliation Zalmay Khalilzad, on a mission to expedite the Afghan peace process as the war in the war-torn country enters its 19th year, has made several trips to Pakistan and held meetings with top leadership as part of Washington's renewed push to bring the Afghan Taliban to the negotiating table.

Earlier this year, a three-day parley was attended by representatives of the Afghan Taliban, the US as well as officials from Pakistan and Saudi Arabia. The talks were faciliated by Islamabad.

It was the first time that the Taliban's military and political leaders attended a negotiation – something that has renewed hopes of a possible peace deal. Previously, the Taliban were only represented by their political office in Qatar.

The presence of the Taliban leaders like Mullah Amir Mutaqi, Qari Yahya, Mullah Mohibullah Hamas and Mullah Abbas Akhund at the UAE talks suggests the seriousness of the insurgent group towards the latest round of discussions.