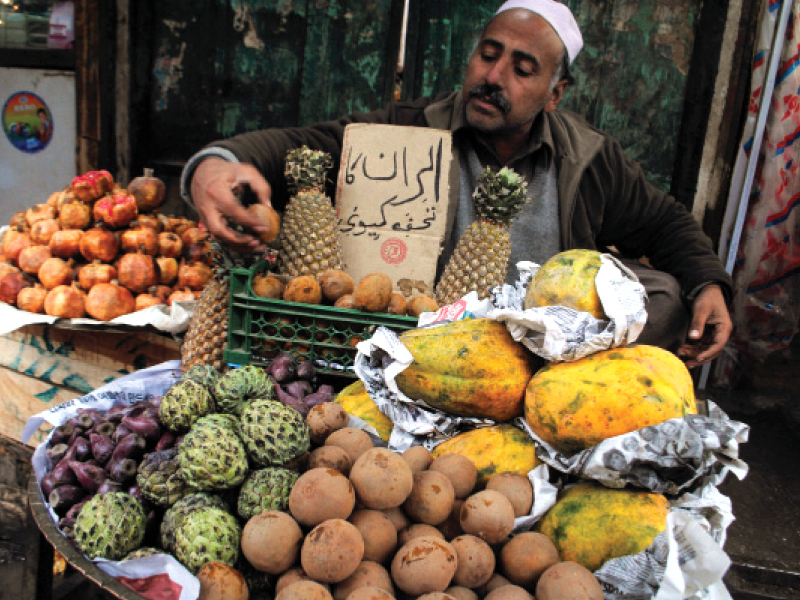 ---
RAWALPINDI: Various food commodities in the district are being sold at high prices. The price list issued by the deputy commissioner has been completely neglected.

It has been observed that the retailers are charging up to Rs30 extra on every kilogramme of various items against the official list. Vendors have demanded that the government should start by controlling the supplier's prices. They demanded that action be taken against whole sellers and mill owners. They asserted that they could not sell expensively purchased materials at cheap prices.

The Vegetable Trading Union and Utility Merchant Association Head Ghulam Qadir and Haji Saulheen told Daily Express that the whole sellers should also have price restrictions set by the government for the materials they supply. Vendors complained that whole sellers supply materials at expensive rates due to which they were unable to sell it to the public at cheap rates. They demanded that the government permit the shopkeepers to make a profit of at least Rs3.

They further warned the government of a protest if any of the vendors was arrested.

The official rate set for the milk is Rs70/liter while it is available for up to Rs110 in the market. Yogurt is available for up to Rs120/kg, which is Rs40 higher than its official price on the list.

The red meat is also being sold at Rs1,000/kg while its official rate is Rs800/kg. Similarly, rice is in the market for Rs150, Rs40 more than its official rate.

Different grains are also being sold at Rs40 extra, with the selling price going up to Rs180/kg.

Furthermore, 95 grain merchants, vegetable and fruit-vessels have rejected the new food prices set by the deputy commissioner.

Published in The Express Tribune, March 22nd, 2019.