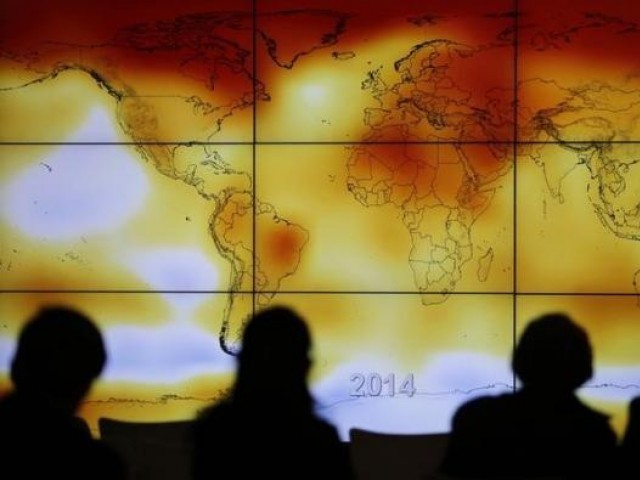 ---
KARACHI: Across the world, the sense of urgency to stem climate change increases day by day. Authorities in Sindh, however, seem to have missed the memo even though experts have warned time and again that the province stands to lose most if the affects of global warming are not contained.

The laxity of Sindh authorities can be gauged from the fact that since its inception in 2016, the province's climate change department has existed only on paper.

When then Sindh chief minister Qaim Ali Shah launched the department, he vowed his government would treat the issue with utmost focus and directed concerned authorities to expedite all necessary homework. Despite his promises, sources said no funds or resources have been allocated to the department in the almost three years of its existence. In fact, the Sindh government has not even finalised a climate change policy to mitigate any adverse weather conditions it might face, they added.

Govt working to tackle climate change: minister

"Presently, Sindh has no capacity to even devise a plan and prepare a project to tackle climate change," a senior federal climate change ministry official told The Express Tribune. "Some time ago, the United Nations Green Climate Fund approached us to submit proposals for climate-resilient development. We asked all provinces to finalise their proposals, but Sindh failed to submit any project," he said.

"After repeated reminders, the concerned authorities said they do not have the manpower and capacity to come up with a plan or prepare any project.  We ended up submitting around 52 different short and long-term projects, not a single of which was from Sindh," the official added. He pointed out that each province's government must allocate at least five per cent of its development budget to climate change.

The Sindh government has now merged the climate change department with the environment and costal development department. Budget books for the current fiscal year revealed that Rs157 million have been allocated to environment and climate change while Rs218 million are earmarked for the coastal development department. It means that a grand total of Rs375 million are available for projects pertaining to the environment, climate change and coastal development in the current fiscal year.

According to a report published by the federal climate change ministry, Pakistan loses around $4 billion every year due to the effects of climate change, such as floods, heat waves, coastal erosion, droughts and deforestation. A World Bank study conducted this year further highlighted that Sindh stands to lose the greatest from climate change on account of multiple factors, such as its geography, depleting water resources and sea intrusion.

"Imagine, we loss around 80,000 acres forest every year in Pakistan by different means," a source in the Sindh climate department said.

The decimation of mangroves, in particular, poses a grave threat to Sindh's coast, said environment expert Mohammad Saleem. "Mangroves are natural barriers and first protection to any cyclone. Unfortunately, people have started cutting this forest and use it for fodder and fuel wood," he said.

Saleem also expressed alarm at the lack of any strategy to deal with the heat wave that hits Sindh every year. "The summer is approaching fast, but there is not contingency plan or budget to respond to it. Everything will be done on an ad hoc basis when the crisis hits," he said.

NA panel clears Rs16.6b budget for climate ministry

He warned that as Karachi, Hyderabad and other Sindh mega-cities grow due to mass migration from rural areas, the lack of attention and resources on the government's has all the makings of a recipe for disaster. "It seems Sindh authorities have not learnt from the 2015 heat wave that claimed scores of lives in Karachi."

When approached, Sindh Climate Change Minister Taimur Talpur said he would respond to questions sent to him by The Express Tribune later. He did not send any reply till the filing of this report.

Talking to The Express Tribune, environmentalist Nasir Panhwar stressed on the dire need to formulate an integrated approach to tackle climate change in Sindh. "Sindh government has to initiate work with a scientific approach and devise climate resilient development schemes," Panwhar said. "Climate change affects every sector, so the government must establish its units in all departments and introduce climate resilient crops with proper plantation to revive the forest in the province."

Published in The Express Tribune, March 22nd, 2019.