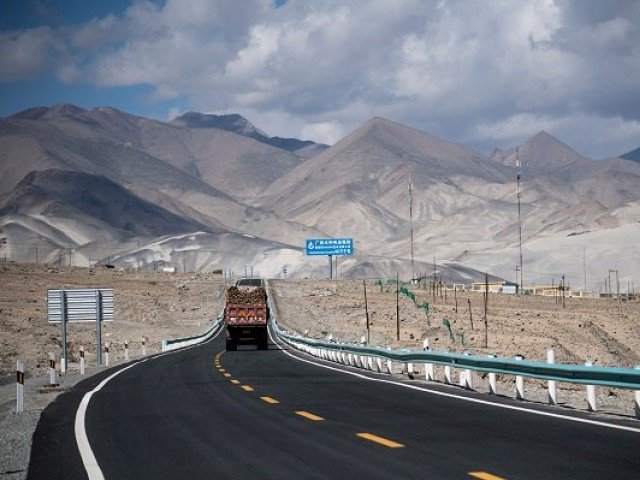 ---
ISLAMABAD: The Senate Standing Committee for Cabinet Secretariat has revealed that funds for China-Pakistan Economic Corridor (CPEC) have been withdrawn for development schemes.

The committee meeting was held here under the chairmanship of Senator Talha Mehmood and was attended by senators and representatives from Pakistan Tourism Development Corporation (PTDC) and Cabinet Secretariat.

The session was told that funds for CEPC were being designated for development schemes which could affect the One Belt One Road initiative. Committee chairman termed CPEC a game changer and said it was not appropriate to spend the money meant for the mega project on development schemes.

The meeting discussed the status of development schemes – from 2012 to 2018 – in the country. The session was informed that a total of 480 schemes had been initiated out of which 110 were still incomplete.

The committee was briefed that Cabinet Secretariat had not taken any vehicles on rent and had provided its own 17 protocol vehicles during Saudi Crown Prince Mohammed bin Salman's visit to Pakistan. Meanwhile, MBS had brought his own vehicles during his trip.

Cabinet additional secretary told that the secretariat owned 68 protocol vehicles whereas 102 were produced for auctioned, out of which 80 were not serviceable.

He briefed that out of 102 vehicles around 55 were for Cabinet Secretariat, 19 for Intelligence Bureau, 18 for Prime Minister Secretariat, nine for Foreign Office whereas one was for Federal Board of Revenue.

It was informed that 24 vehicles were not auctioned due to higher prices but could be put for bidding soon.

The committee was informed that Pakistan Tourism Development Corporation (PTDC) had to close six of its motels across the country due to lack of revenue. PTDC officials told that these six motels would be leased out in future.

Committee Chairman Talha Mehmood said that PTDC was a burden on the government as it had no earning despite having assets worth billions of rupees.

The chairman suggested PTDC to run the motels on public-private partnership rather than leasing them out as it would benefit the government. The committee directed the tourism department to write a letter within 15 days and inform in how many days the issue would be resolved.

The members of the committee also raised the issue of lack of facilities at the tourism spots and added that the government should provide public access to these sites.

The committee members said that government should take necessary steps for the promotion health, religious, education and sports tourism in the country as these areas had enough space. The economy of many developed countries relied only on tourism, the senators added.

The committee directed the Cabinet Secretariat to submit details about the properties of federal ministries being auctioned in the country.
COMMENTS
Comments are moderated and generally will be posted if they are on-topic and not abusive.
For more information, please see our Comments FAQ