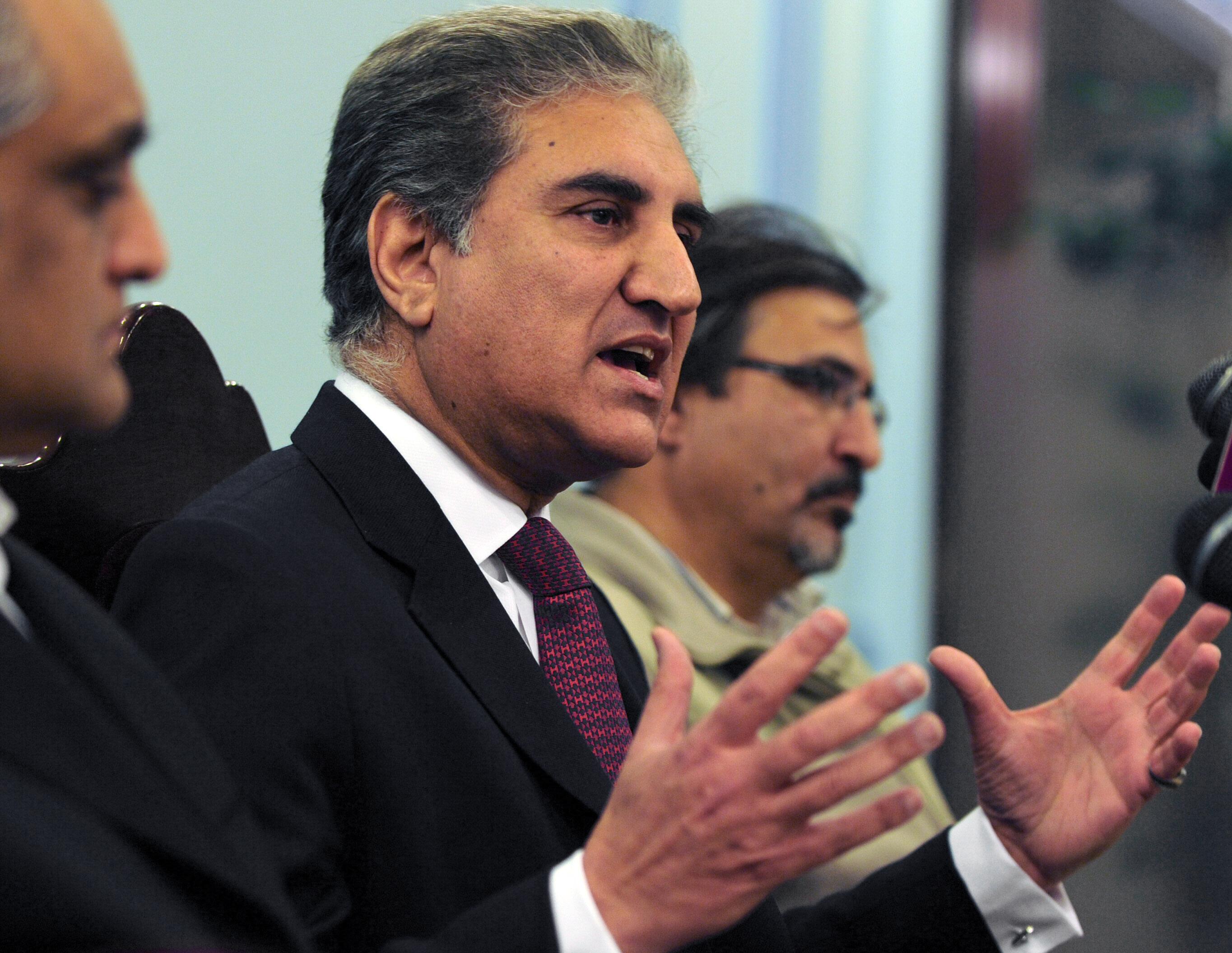 ---
Foreign Minister Shah Mehmood Qureshi on Thursday condemned the 2007 Samjhauta terror attack ruling by an Indian court. At least 44 Pakistanis lost their life in the attack.

The court's March 20 verdict acquitted all the four accused, including Swami Aseemnanad, who according to the foreign minister belonged to the Hindu terrorist organisation Rashtriya Swayamsevak Sangh (RSS) and had confessed to his crime.

Qureshi reiterated that terrorists and terrorism are not confined to a specific region or religion. "Terrorism is a prevalent mindset and anyone can achieve their vested objectives through it," he added.

He futher reiterated Pakistan's resolve to investigate and analyse the dossier sent by India following the February 14 Pulwama attack.
"We are serious about it and are analysing the dossier," he told the media.

OIC FMs to discuss rising Islamophobia on 22nd

The foreign minister also said that he shall be leaving for Turkey today to attend the emergency meeting called by the foreign ministers of the members of the Organisation of Islamic Cooperation (OIC).

The moot — scheduled for March 22 in Istanbul — will discuss rising Islamophobia, he said.

An emergency meeting of the OIC leaders had been prompted by the recent terror attack on the two mosques in Christchurch, New Zealand.

The meeting had been scheduled after Pakistan and Turkey took a joint initiative to eliminate terrorism in the region.