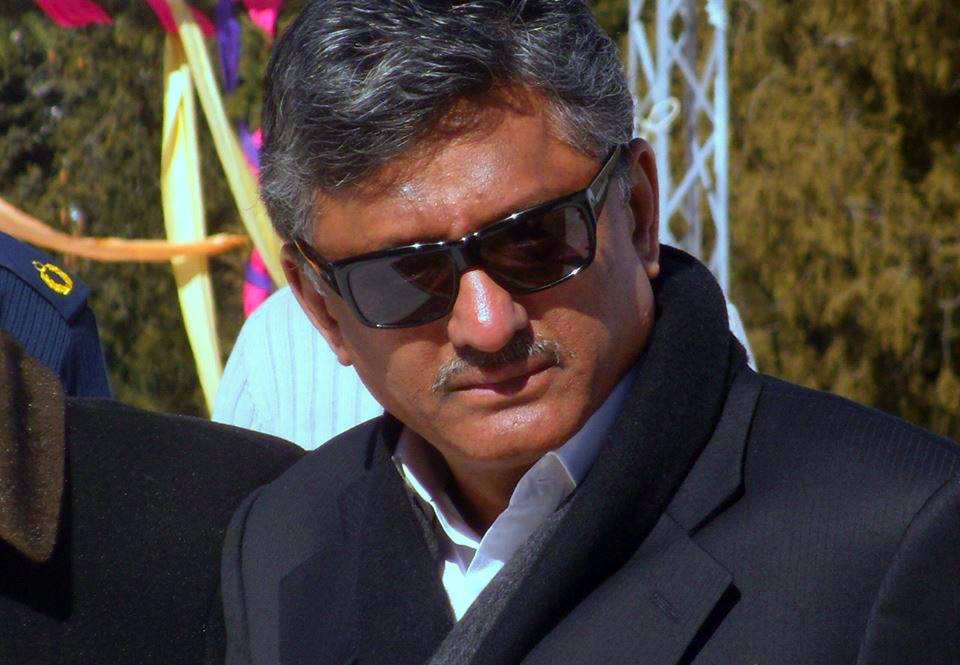 ---
ISLAMABAD: The government on Wednesday appointed Mohammad Younus Dagha federal finance secretary, bringing one of the best officers to deal with the most challenging task of ensuring fiscal discipline and negotiating a deal with the International Monetary Fund (IMF).

Dagha - a career civil servant - enjoys a good reputation and loves to take positions on important matters. It is the second most important appointment by the Pakistan Tehreek-e-Insaf (PTI) government in any economic ministry after it came to power seven months ago. Earlier, Prime Minister Imran Khan had appointed Jehanzeb Khan as Chairman Federal Board of Revenue (FBR).

Mohammad Younus Dagha, a grade 22 officer of Pakistan Administrative Service, presently posted as Commerce Division secretary, is transferred and posted as finance secretary with effect of March 22, and until further orders, according to an Establishment Division notification.

Dagha would succeed Arif Ahmad Khan who would retire today (Thursday). Khan is likely to be appointed as Trade Development Authority of Pakistan (TDAP) chairman after reaching the age of superannuation. Dagha belongs to a reputed business family and has served at various key positions. He would retire in April 2022, which provides him enough time to play a long inning at the Q Block - the seat of finance ministry.

Sooner or later, country will need IMF programme

One of the immediate challenges before the new finance secretary will be to ensure fiscal discipline, as the outgoing finance secretary could not play a proactive role. Issuing supplementary budgets has become a norm in the finance ministry, as it avoided taking pressures from the influential quarters.

Dr Waqar Masood Khan was the last secretary finance who would exercise stringent controls on the budgetary expenditures. Dr Khan retired in January 2017 and since then the office of the secretary was not playing its due role. During first half of this fiscal year, the government booked Rs1.03 trillion budget deficit due to lack of control on expenditures, and also largely because of failing to achieve the revenue collection targets.

It is expected that the new finance secretary would take control of the things and will be a relevant player in all important issues, including talks with the IMF. During recently held staff level talks with the IMF, the outgoing finance secretary and FBR chairman were not as proactive as they should have been.

Dagha is known for taking stands on critical issues and was one of the few secretaries during the PML-N tenure who did not blindly accept all the orders coming from the PM's Office.

As commerce secretary, Dagha was a strong advocate of signing a second round of Free Trade Agreement (FTA) with China amid resistance from other stakeholders.

Ahead of IMF mission's visit, Pakistani rupee hits all-time low at 139.4 against US dollar

He possesses varied experience in the fields of energy, finance, commerce, trade diplomacy and public administration. He holds post graduate degrees MBA (Finance), MA Economics and Bachelor Degrees in Law and Commerce, equipping him with required academic background to manage multifaceted assignments in his career.

In the past he has also served as additional secretary external finance in the Ministry of Finance. He served in Sindh, Khyber-Pakhtunkhwa and Gilgit-Baltistan. As secretary Mines & Minerals in the Sindh government, he conceived and finalised the joint venture on Thar Coal mining between the government of Sindh and private sector company, the largest Public Private Partnership, which successfully met the challenge of opening up Thar Coalfield.

As investment secretary in Sindh, Dagha facilitated numerous wind energy projects in Jhampir-Gharo Wind Corridor which were executed efficiently. As chief secretary Gilgit-Baltistan, he facilitated land acquisition and resettlement process for Diamer-Bhasha Dam.

He has been credited with arresting downward slide in exports, although he could not achieve the annual export targets. Dagha was appointed as Secretary Commerce in April 2017 who chalked out a reform agenda for country's commerce. During FY 2017-18, Pakistan's exports registered a growth of 14%.

Published in The Express Tribune, March 21st, 2019.

Like Business on Facebook, follow @TribuneBiz on Twitter to stay informed and join in the conversation.