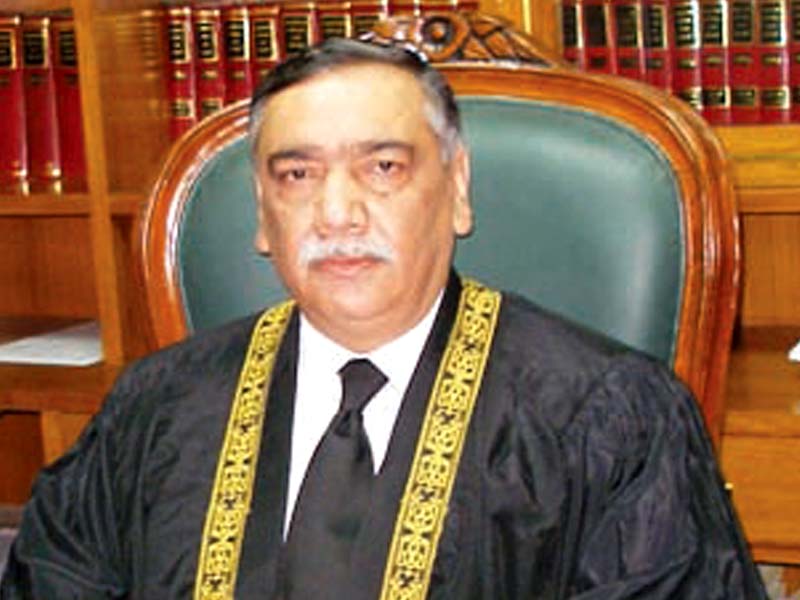 ---
 ISLAMABAD  : Chief Justice Asif Saeed Khosa on Wednesday constituted a seven-member bench to determine the definition of 'terrorism' and the cases that fall within the category.

The newly constituted bench shall be headed by Justice Khosa. Cases that fall under terrorism charges have remained ambiguous since 1997.

In addition, the Supreme Court is expected to announce the decision over the legal status of false testimony. Following this decision, false testimony by a fake witness shall be rejected.

Plea in SC for live broadcast of court proceedings

On March 16, the SC registrar office rejected a constitutional petition seeking live coverage of the apex court proceedings on matters of public concern. The decision came after an executive member of the Pakistan Bar Council (PBC) Raheel Kamran Sheikh lodged the petition under Article 184(3) of the Constitution.

The petitioner requested the court to issue appropriate directions to respondents for broadcasting SC proceedings, particularly suo motu actions which are taken under Article 184 of the Constitution for the enforcement of fundamental rights guaranteed by Articles 9, 10A, 19A, and Article 25.