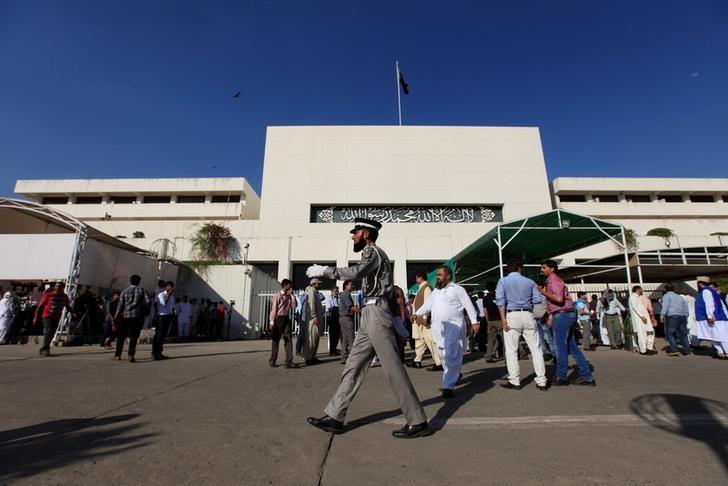 ---
ISLAMABAD: The National Assembly Standing Committee for Law and Justice has summoned officials of the Election Commission of Pakistan (ECP) on the next meeting for their input on a bill seeking increase in seats for minorities.

A report has been summoned from the statistics division related to the increase in population of women and minorities. The committee also decided to take briefing from the ECP regarding election expenses.

During the meeting, Pakistan Muslim League-Nawaz (PML-N) MNA Khawaja Saad Rafiq said there should be no interference in elections, noting as long as there is interference assemblies will not be functional.

The meeting of the national assembly's standing committee for law and justice was held on Tuesday under the chair of Riaz Fatyana. The meeting prayed for the mother of member committee Sanaullah Masti Khel and those who died in the railway track blast. The committee also condemned the Christchurch incident.

The committee examined Naveed Amir Jeewa's constitutional amendment bill. Its draft notes that general seats of the National Assembly have been increased by 44% while the seats for minorities have not been increased. Their quota remains at ten seats.

Five months on, bill against forced conversion gathers dust

At this, the PML-N lawmaker said the election commission and statistics division officials should be called and non-Muslims must get representation according to their number.

Another committee member Shanila Rath said seats for minorities have not been increased since a long time. "This is our country where we live and we should get appropriate representation," she maintained.

Jeewa said the population of the minorities has increased by 177% but the seats have not been increased. The committee chairman said the population of the minorities is 3.773 million and they are being given one seat for a population of 375,000. The minorities should have a quota of 1% in the NA general seats.

"There can be seats for labourers, farmers, disabled and professional classes in the National Assembly," suggested Fatyana, adding the National Assembly makes laws for all classes but does not represent all classes.

Meanwhile, Rafiq added that during dictator Musharraf's regime, women's seats were increased, adding there should be no interference in elections and parliament will only be truly functional when the interference ends.

'Sindh's retreat from forced conversion bill was damaging'

The panel chairman said there should be no pre-poll and post-poll rigging.  During the meeting, he added the committee will take briefing from election commission as to why they are not able to control election expenditures.

The committee directed the members to consult their respective parties for views on the bill in the coming meeting.

Apart from this, the election commission officials have been summoned for briefing on the law related to the reserved seats and a report for increase in women and minorities' seats has been summoned from the statistics division.