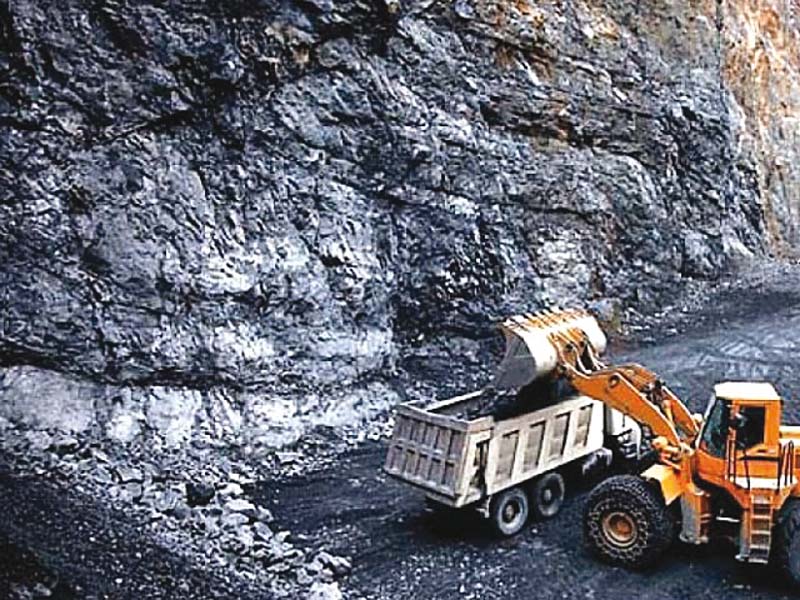 ---
KARACHI: Pakistan has successfully launched its maiden power project on local coal from Tharparkar, which is estimated to cut oil imports for power generation worth up to $1.6billion per annum.

The country discovered the world's seventh largest coal reserves of 175 billion tons in Tharparkar in 1991 which are more than the combined oil reserves of energy-rich Saudi Arabia and Iran, and 68 times higher than Pakistan's total gas reserves.

Sindh Engro Coal Mining Company (SECMC) – a group of seven stakeholders including the government of Sindh with 51% majority stake as well as Engro, the Habib Group and Hubco – has dug 148 metres down block-II in Thar coalfields in the past nine years and on Monday they produced the first ever electron using local coal.

"Together, both the mining and power projects…will be able to bring average foreign exchange savings of up to $1.6billion per annum," Engro Powergen Thar Limited (EPTL), the company which has set up two power plants of 330 megawatt each on the local coal, said in a statement on Tuesday.

The coal has emerged as import substitute of RFO (residual fuel oil) for power generation. "This ($1.6billion) is the difference between power generation on imported oil and local coal," EPTL CEO Ahsan Zafar Syed told The Express Tribune.

Pakistan to start producing power from Thar coal in few days

They have synchronised one of the two 330megawatt power plants connected with the national grid station through 282kilometer long transmission line from the mine-mouth power plant to Matiari in Sindh province.

"We have aimed at syncing the second plant late in April," he further said adding both plants would formally start commercial production in June as the commercial operation date (COD) of the combined 660megawatt power project is set for June 2019.

SECMC has been allotted block-II which carries only 1% of the total reserves in Thar.

"Coal deposits in block-II are enough to produce 5,000MW of electricity for the next 50 years," Syed said adding a lot of time, money and human resources have been invested to make this dream come true.

He further informed the 660MW power project is almost done well within the budgeted cost (investment) of $1.1 billion while they have significantly saved cost of the mining project, which was originally estimated at $845 million.

The two plants need 12,500 tons of coal each day (or 3.8 million tons per annum) to produce 660MW of electricity. This is one of the early harvest projects marked under the China-Pakistan Economic Corridor (CPEC) – a multibillion-dollar initiative of Beijing aimed at developing Pakistan's infrastructure and power sectors.

"The two projects (power plants and coal mining) carry around $800 million in foreign loans, mostly from China," he said, adding that the projects had a ratio of 25% equity and 75% debt.

The executive also said the mine-mouth power plant would produce electricity at a 30-year liveliest tariff of 11 US cents per unit (or Rs13 per kilowatt).

He added the share of power from coal-fired projects was set to increase to 11% in the near future from around 7% at present. "It stood at around 1% two years ago."

In the second phase of Thar coal block-II project, two other companies – Thar Energy Limited (TEL) and ThalNova – will each set up 330MW power plants by 2021. Block-II will increase coal production by 3.8 million tons in each phase. It has a total of five phases and the first one is nearing completion.

"We dream of producing a total of 5,000MW through the supply of 30 million tons of coal by the time fifth phase is completed. However, timelines for the fifth and the last phase are yet to be determined," he said.
COMMENTS (1)
Comments are moderated and generally will be posted if they are on-topic and not abusive.
For more information, please see our Comments FAQ