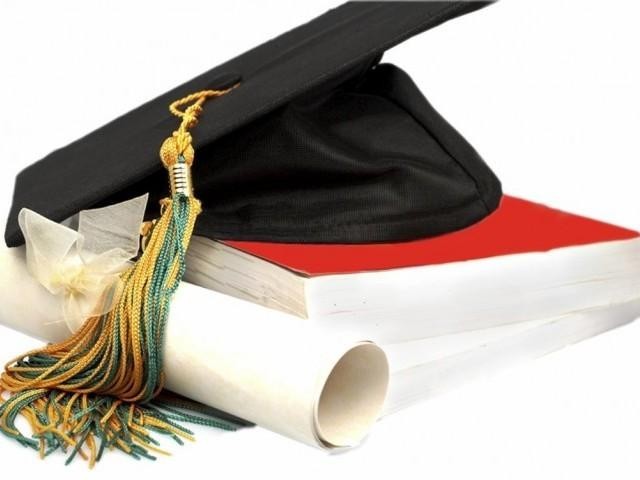 ---
HYDERABAD: The employees of Boards of Intermediate and Secondary Education (BISE) padlocked the offices and boycotted work in Hyderabad, Sukkur, Mirpurkhas and Larkana on Monday. The boycott follows the token protests which were triggered by the Sindh government's plan of establishing the Sindh Educational Boards Regulatory Authority.

"We will give a call for boycotting class 9 and 10 exams, which are starting from March 25 if the provincial government doesn't withdraw from its decision," warned the Sindh Education Boards Committee's Chairman Aijaz Kaka at a protest in Hyderabad. The boycott affected the day-to-day affairs of the boards as the staff locked the offices of the chairman, secretaries and controllers as well.

The sit-in protest camps were set up in the offices of all four boards. "The political government in the province wants to maintain political clout over the seven education boards in the province," Kaka argued, adding that after centralising the seven boards under one authority, the funds of billions of rupees will be at the disposal of the authority's Karachi head office-based chairman.

Kaka and other office bearers of the committee expressed apprehension that on one hand the move will exacerbate the situation of political interference and embezzlement of the funds. "On the other hand, the head office in Karachi will be less accessible to people from distant districts of Sindh." Currently, the head offices of BISE Hyderabad, Mirpurkhas, Sukkur and Larkana are located in these divisional headquarters which are comparatively more proximate to the districts in each of the division. The committee also believed that a controversial figure like Dr Asim Hussain, former federal minister and a close aide of Pakistan Peoples Party (PPP) Co-Chairman Asif Ali Zardari, will be appointed the authority's chairman.

They said Dr Asim is already heading a private education board, Dr Ziauddin Board, and that his appointment will create a situation of conflict of interests. The committee's Anwar Ahmed Khan said the authority will have one examination controller unlike the existing seven controllers in each of the board. "This is just another stupidity if implemented."

The committee's members also criticised the provincial government's intervention in the existing boards. They said retired and favourite persons are appointed on important positions in the boards. "The vacancies like secretary, controller and audit officer have been given to junior officers on OPS basis," Nadeem Qazi said. They also demanded removal of junior staff from the senior positions.

Strike by BISE employees delays intermediate exams

"Sindh government is establishing this authority to pander to Dr Asim," alleged Ahmed Khan Chutto of Larkana BISE. He bemoaned that the employees of the BISEs have been protesting sporadically for a month but the Sindh government is not willing to listen to the stakeholders viewpoint.

Published in The Express Tribune, March 19th, 2019.
COMMENTS
Comments are moderated and generally will be posted if they are on-topic and not abusive.
For more information, please see our Comments FAQ