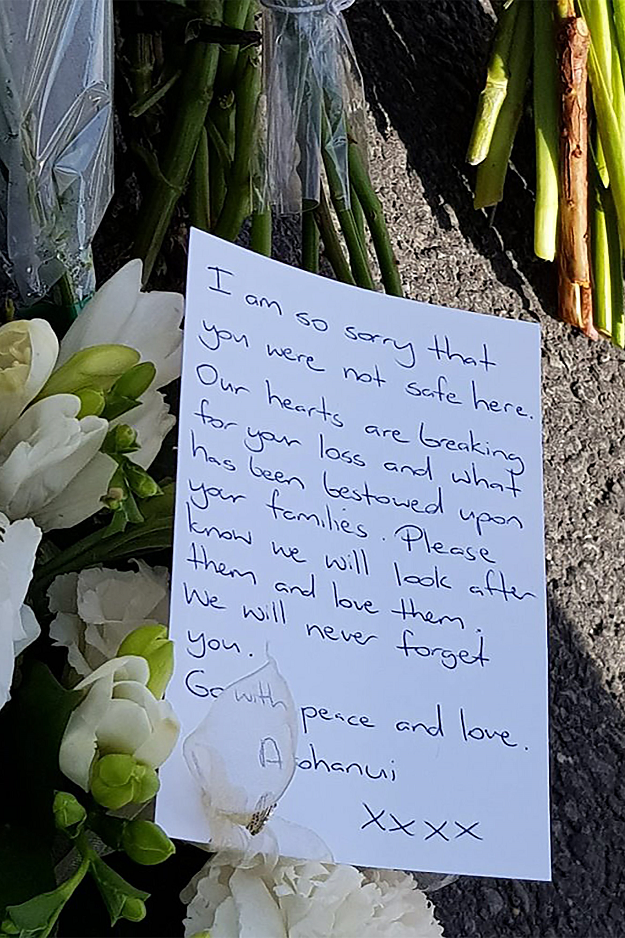 ---
I was devastated when I heard the news about Christchurch on Friday. It hit me hard. In part, perhaps it was because I was away from home and was worried about my own family. They were not in Christchurch, but thousands of miles away from the center of this tragedy.

Yet, I knew that in a few hours, my family would be in a mosque, one that is very similar to the one in Christchurch. Or perhaps I was gutted because I knew fully well how defenseless people are in a tightly-packed Friday congregation. Or perhaps because, as an immigrant and as a minority, at the back of my mind, we have been expecting something like this.

I was in Oslo on Friday and I had this urge to go to a mosque. In between my meetings at the Medical Center, I decided to go to the Islamic Cultural Center of Norway at Tøyenbekken. It was a long walk and took me about an hour to get there. On a table in the mosque were rows full of fresh flowers.

I asked one of the people, who was working at the mosque, where did the flowers come from? He smiled and said some of the neighbours brought them. They wanted to show their solidarity, he said.

I went upstairs in the main hall. The hall was full — not just with those who had come for the prayers, but also people of other faiths and traditions. These visitors were standing in the back, conscious of the customs of the mosque, and dressed in a way that showed respect and sensitivity to the culture of those who came for the prayer.

I asked one of those who had come to show his support. He was warm and kind and said that we Norwegians know full well how brutally hatred ruptures the fabric of individual families and societies. He was, of course, pointing to the incident on July 20, 2011 when a white supremacist terrorist killed 77 youth leaders of the Labour Party.

The terrorist, in his mind, had blamed the Labour Party for allowing immigrants to come to Norway. The Norwegians were showing their resolve against hate by standing up with the local Muslims.

We Pakistanis also know full well the toll of hate — and while many Pakistanis showed concern and empathy, two of our "highly educated" ministers used bizarre cricket analogies to settle old scores. Their comments were low, highly insensitive and not worth mentioning here.




As I followed the news, I was impressed and inspired by the leadership shown by the Prime Minister of New Zealand, Jacinda Ardern. In an unprecedented time of crisis, she demonstrated a resolve to protect the public, but reinforced the values of inclusion.

A series of policies and gestures by her, and her government, has won hearts of people all around the world — including many in Pakistan. But I do wonder if we would ever follow her lead. If a similar tragedy were to strike a vulnerable and persecuted minority, would we declare it a national emergency? Would the Prime Minister go and grieve with the community in the same manner? Would we tell the community that they are an integral part of our society?

Just as I was leaving the mosque, a middle aged white Norwegian guy came to me and said, "Thank you for being here". He told me that he had got my back. He did not know that I did not live in Norway, and that I am just a visitor.

I was overwhelmed by his words and did not ask his name. But at that time, his gesture of kindness mattered immensely to me. As I left the mosque, I wondered whose back have we got covered?

Published in The Express Tribune, March 19th, 2019.

Like Opinion & Editorial on Facebook, follow @ETOpEd on Twitter to receive all updates on all our daily pieces.
COMMENTS
Comments are moderated and generally will be posted if they are on-topic and not abusive.
For more information, please see our Comments FAQ