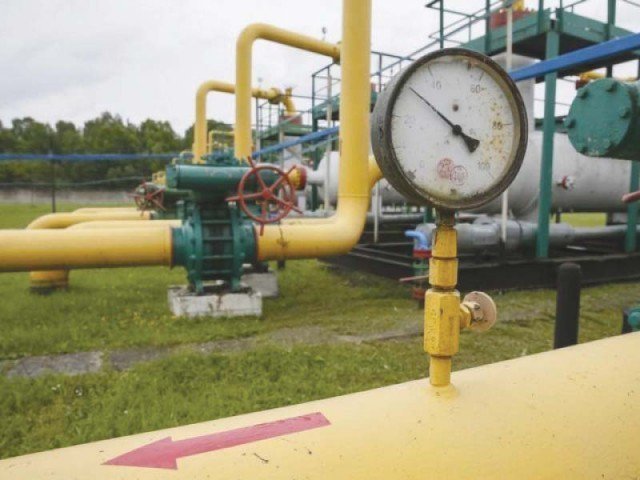 ---
Prime Minister Imran Khan on Monday ordered the formation of a fund to repay the extra amount charged to gas consumers who had received inflated bills during the last billing cycle, reported Express News.

According to sources, the Ministry of Finance was instructed to release Rs500 million to facilitate consumers and effected gas users will be paid back in phases.

Over 3 million consumers receive inflated bills

"The premier wants the entire extra charge to gas consumers to be returned by June this year," sources added.

"The sum of inflated bills will be returned in three phases. In the first phase, the Sui Northern Gas Pipelines Limited (SNGPL) will return Rs50 million to gas consumers."

It was revealed earlier in March that public gas utilities had charged inflated bills from 3.2 million consumers because of a change in consumer slabs introduced by the government and manipulation of gas pressure factor in the case of domestic consumers.

The application of high gas pressure factor had forced many honest consumers to bear an additional cost of gas consumption.

According to sources, 50% of domestic consumers had been overcharged by applying the high-pressure factor illegally.

An inquiry committee told PM Imran that 30% of gas consumers had been overcharged. It came to the conclusion after analysing data of 10,000 consumers where it found that 30% of consumers had been overcharged by applying the high gas pressure factor during winter.

PM orders nationwide crackdown on gas theft

Separately, the premier was informed that 3.2 million gas consumers had been sent inflated bills due to manipulation on the part of gas utilities. In a meeting chaired by Finance Minister Asad Umar, it was revealed that 50% of domestic gas consumers had received inflated bills due to a wrongful application of the high-pressure factor.

The prime minister later directed the gas utilities to reimburse the amount overcharged from honest consumers. The government had also decided to correct the revised slabs which had led to inflated bills.