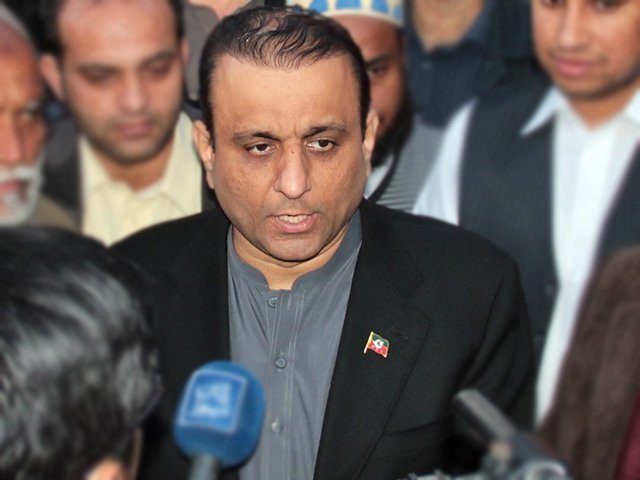 ---
Pakistan Tehreek-e-Insaf leader Aleem Khan's judicial remand was extended by 15 days on Monday, Express News reported.

The PTI leader is in the National Accountability Bureau (NAB)'s custody for allegedly owning offshore companies and assets disproportionate to his declared income.

A hearing was held at the accountability court in Lahore presided by judge Syed Najamul Hasan, jail authorities presented Khan before the court amid high security.

Aleem to appear before court today

Khan's counsel maintained that NAB had detained his client for many days, yet no reference had been registered against him. To which the NAB prosecutor responded that the reference was being prepared, and would be filed as soon as it was ready.

The court extended Khan's remand till April 2 after hearing the arguments and directed the PTI leader to be presented before the court once his remand ends.

During the last hearing, accountability court Judge Syed Najamul Hasan Bukhari after rejecting NAB's request for extension of Aleem's physical remand sent the PTI leader to jail on judicial remand.

The accountability court had also directed NAB officials to expedite the filing of a reference.
COMMENTS
Comments are moderated and generally will be posted if they are on-topic and not abusive.
For more information, please see our Comments FAQ