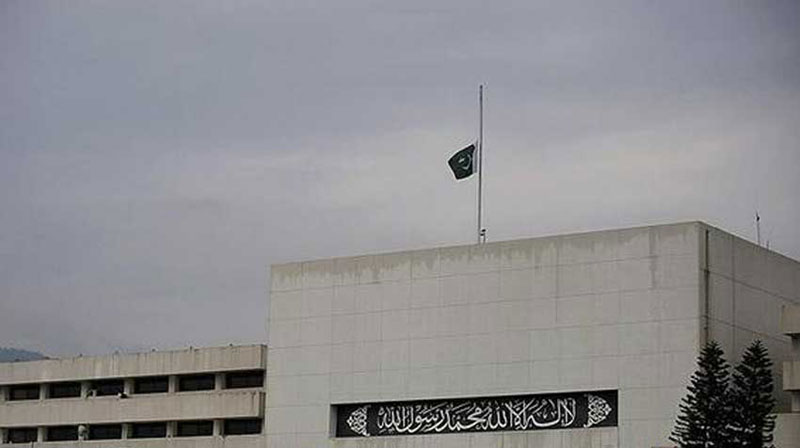 ---
The process of handing over bodies of Christchurch victims to their kin started on Monday, confirmed New Zealand Foreign Minister Winston Peters.

In a telephonic conversation, Peters informed Foreign Minister Shah Mehmood Qureshi of the development, reported Radio Pakistan.

Death toll of Pakistanis martyred in NZ mosques massacre rises to nine

At least 50 people were killed and dozens were injured in the mass shootings at two mosques in the city of Christchurch on March 15.

The death toll of Pakistani nationals martyred in the terrorist attack stood at nine.

Australian Brenton Tarrant, 28, was charged with murder on Saturday and was remanded without plea. The right-wing terrorist is due back in court on April 5 where police said he was likely to face more charges.

Meanwhile, the national flag would fly at half-mast across the country on Monday in reverence of the martyred and injured of the terrorist attack.

According to a notification issued by the interior ministry, the decision was taken to express solidarity with the grieving families who lost their loved ones in the gruesome incident.

"The government and people of Pakistan stand united and extend solidarity to the grieved families," said the statement.

'NZ attack grim reminder of Islamophobia sweeping the world'

New Zealand Prime Minister Jacinda Ardern was expected to announce new gun laws in her country within days.

"Within 10 days of this horrific act of terrorism we will have announced reforms which will, I believe, make our community safer," Ardern said at news conference after her cabinet reached in principle decisions on gun reform laws in the wake of New Zealand's worst ever mass shooting.