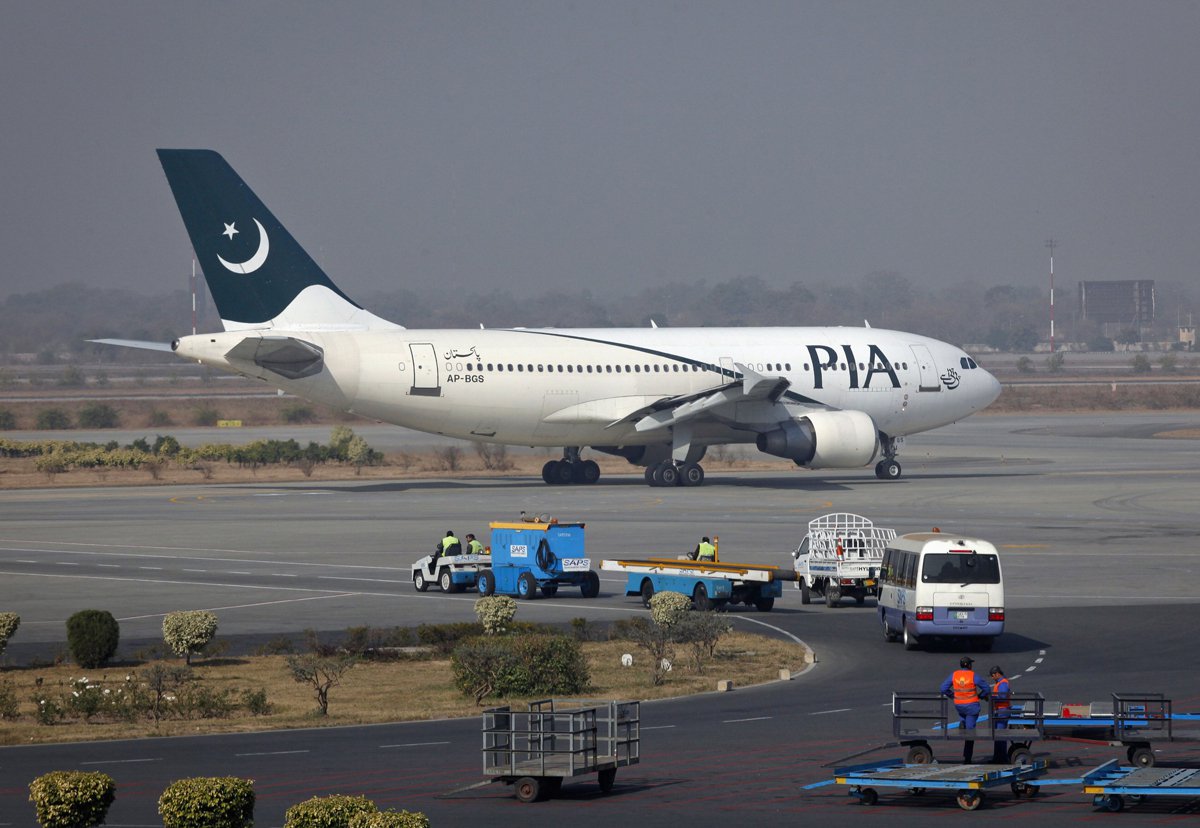 ---
KARACHI: There are serious concerns that those involved in transferring the national airline fleet's Airbus 310 aircraft to Germany and obtaining leases at expensive rates for premier services in violation of rules and regulations may never return to Pakistan to face an investigation. The case against these individuals now seems in jeopardy after the former Pakistan International Airlines' German-origin chief executive officer and others involved have allegedly been using delaying tactics to avoid appearing before the inquiry.

PIA incurring Rs3b loss every month, says CEO

Sources have said that the Airbus 310 aircraft, a part of the national airline's fleet, had been taken to Germany in 2016 in violation of the law after which it had been sold to the Leipzig airport in Germany for 140 million Pakistani rupees, the engine and body of the aircraft being sold to two different companies. The matter has been mired in controversy since the aircraft's departure for Germany. The Airbus 310 had reached Germany in dramatic fashion with the permission of PIA's former chief executive officer Bernd Hildenbrand. Sources have said that the former PIA CEO had entered into an agreement with a foreign film-making company to use the aircraft for film-making purposes. At the time, the aircraft had, from a technical standpoint, 25 hours of flying time remaining. The agreement had been signed for 300,000 Euros. However, a dark aspect of the agreement was that, apart from the former CEO, top airline officials were unaware that the agreement, carried out through a middleman, was in fact being made for the use of the plane in the making of an Israeli film. After this came to light and pictures of the plane in the film went viral on social media, the matter of the Airbus 310 aircraft assumed a sensitive dimension.

Ex-acting PIA chief: Flying off home, German evades corruption probe

In addition, an illegal procedure had been adopted to transfer the aircraft to Germany. And to compound matters, PIA had also obtained an Airbus 330 on lease for which a rent of 8,000 dollars per hour had been agreed. This agreement had also become controversial with Hildenbrand being held responsible for it. His name had subsequently been included in the Exit Control List (ECL). Due to diplomatic pressure, however, he was allowed to travel once.

According to sources, the former PIA CEO did not return after leaving for Germany on the 6th of May, 2017. Sources have also said that, apart from Hildenbrand, another German consultant, Shrodker, is also being investigated. Shrodker had allegedly departed for his country without informing anyone. Furthermore, an allegation of aircraft theft has been made against Bernd Hildenbrand in the National Assembly. Sources have further said that Hildenbrand, on being approached regarding the inquiry against him, has stated that, instead of returning to Pakistan, he would respond through his lawyers.