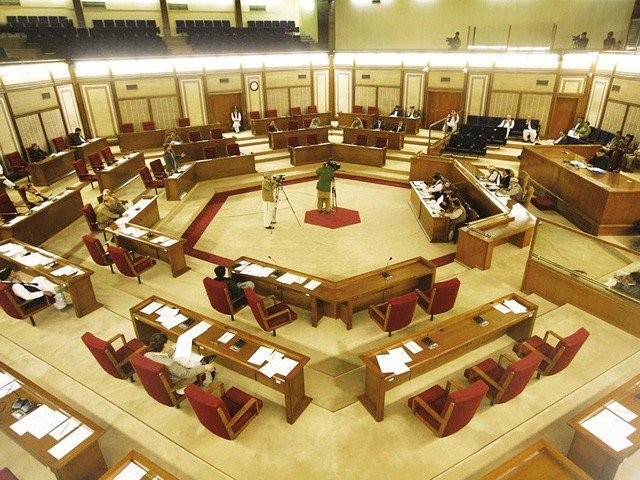 ---
QUETTA: The provincial leadership of Pakistan Peoples Party (PPP) has reiterated that it won't allow anyone to roll back the 18th Constitutional Amendment, adding that it was being victimised for opposing the move.

"Unfortunately the incumbent government of Pakistan Tehreek-e-Insaf (PTI) is attempting to reverse the 18th Constitutional Amendment and not convening National Finance Commission (NFC) meeting," PPP Balochistan chapter Information Secretary Sardar Sar Buland Jogezai said while addressing a press conference on Friday.

He vowed that the PPP would take a stand against any attempts against the constitutional amendment that empowered small provinces.

On the occasion, he said that a raid on the home of Sindh Assembly Speaker Agha Siraj Durrani was part of political victimisation against the PPP and it condemns the act of the federal government.

Jogezai also said, "Because of flawed policies of National Accountability Bureau, a retired brigadier committed suicide".

He said the PPP is ready to be part of any movement on the call of the party chairman. The PPP believes in supremacy of democracy for which the top leadership has rendered many sacrifices, he added.

"The PTI has been targeting citizens with inflation bombs. They have to review their anti-public policies," Jogezai said, adding that the PPP would resist the burgeoning inflation.
COMMENTS
Comments are moderated and generally will be posted if they are on-topic and not abusive.
For more information, please see our Comments FAQ