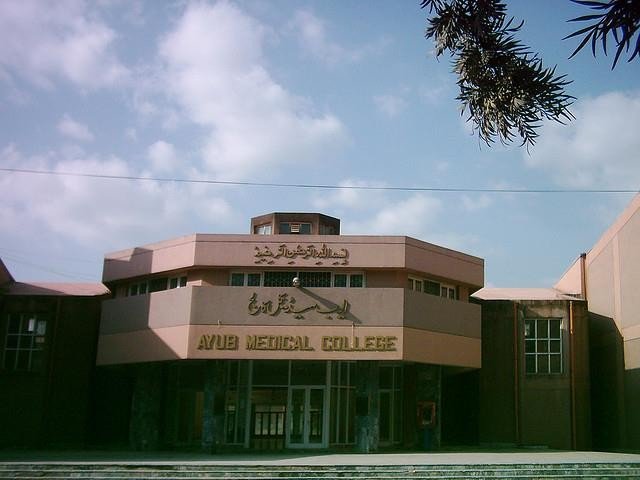 ---
ABBOTTABAD: A student counselling centre has been established by the Psychiatry Department of Ayub Medical College to address the mental health issues of students and teachers of the college in the interest of their wellbeing.

Two clinical psychologists have been hired by the institution in this regard. This centre will work to address the psycho-social issues of students and teachers of Ayub Medical College.

The inauguration ceremony of the centre was held in Ayub Medical College, and a large number of senior faculty members were present on the occasion. Dean Professor Dr Umer Farooq and AMC Medical Director Professor Dr Ahsan Aurangzeb inaugurated the centre and highlighted the importance of counseling centre for students. The centre has been established by the Head of Psychiatry Department, Dr Aftab Alam Khan.

Dr Umer Farooq said that there is no health without mental health, the concept of which has been ignored for decades and is still considered a stigma.

In past two years: Ayub Medical College completes renovation works

However, the increasing prevalence of mental health issues in society and particularly in youth had brought this "taboo concept" into the limelight and has made many to think.

Speaking on the occasion Medical Director Dr Ahsan Aurangzeb said that all over the world, the increasing rate of mental health issues in medical students is alarming.  The reasons for these high rates of mental health problems in medical students are complex. Students often have a gruelling schedule of exams as well as having to balance the emotional strain of seeing sick patients and upholding high professional standards. The demands of the course can cause an over-competitive environment that can have a detrimental effect on the mental health of students.

Chairperson Psychiatry Dr Aftab Alam told that this centre is the need of the times as mental health issues are increasing day by day. In today's competitive world a lot of youngsters are suffering from depression, stress, and anxiety. Social media also plays a major role in increasing these problems. These mental health issues not only become the reasons for many other diseases but the patient also considers committing suicide if the condition gets worse. He said that a lot of medical students are suffering from these issues but most of the time they feel shy to go to a psychiatrist or a psychologist. This centre has been established to solve their issues within the premises, without compromising their privacy and confidentiality.

Published in The Express Tribune, March 17th, 2019.