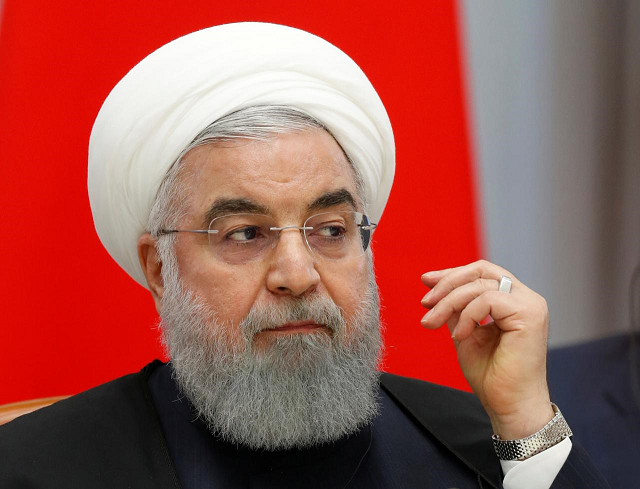 ---
TEHRAN: Iranian President Hassan Rouhani accused Western governments of encouraging Islamophobia on Friday, after the attacks on two mosques in New Zealand that killed 49 worshippers and wounded dozens.

In a statement carried by the official government website Rouhani said the shootings showed the need for "all out confrontation against... the Islamophobia pervasive in the West which is unfortunately encouraged by some Western governments."
Rouhani promised Iran's foreign ministry would 'diligently' follow the "arrest and trial of the perpetrators of this heinous act."

Iran's Foreign Minister Mohammad Javad Zarif also blamed "Western democracies" for the attack.

Pakistani man dies trying to overpower New Zealand mosque attacker

"Western hypocrisy of defending demonisation of Muslims as 'freedom of expression' MUST end," Zarif tweeted.

"Impunity in Western 'democracies' to promote bigotry leads to this," the tweet read.

In another tweet Zarif said that while Iranians were "deeply shocked and saddened", they were not surprised by the 'Christchurch terror.'

"Banned from travel to the US, and not allowed to abide by our faith if attending French schools, we Iranians know too well what bigotry and hatred of Islam augur," Zarif said referring to France's tradition of secular education.

Iran's foreign ministry spokesman Bahram Ghasemi earlier "strongly condemned the... inhuman and savage" attacks and urged New Zealand's government to punish "the perpetrators... without any reservations."