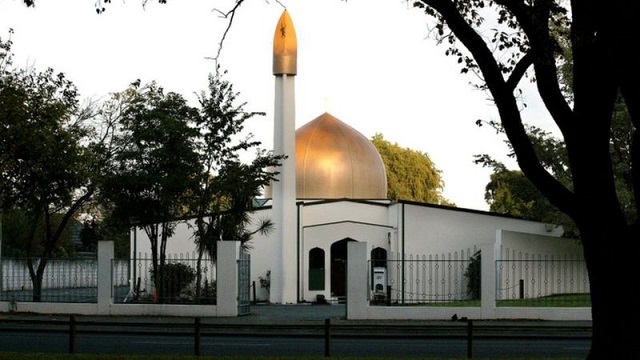 ---
A Muslim worshipper, who lost his life in the terrorist attack in New Zealand, greeted his attacker with the words "Hello, brother", moments before he was shot dead.

The attack, which was live-streamed on social media, showed a man at the entrance of Al Noor mosque. He could be overheard greeting the gunman as he approached the entrance of the mosque. He was gunned down soon after.

Mourners took to social media to hail the man who greeted his attacker before being killed brutally being shot down.

49 dead in terror attack on two New Zealand mosques

"'Hello brother' a word came out of a pure soul filled with a peaceful faith. 'Hello brother' was said to a killer with a rifle pointed to this greeting. 'Hello brother' he said thinking that he is talking to a human with soul and feelings. 'Hello brother' was shot dead," said one Twitter user.


My heart is broken today.
What happened in New Zealand's Mosque hurts me to the core.
A man greeted the TERRORIST, "hello, brother!" before getting gunned down and lost his life.

Sick & twisted.

I'm praying for the victims.#NewZealandMosqueShooting

— Nessie Judge (@nessiejudge) March 15, 2019
Two words that's defined Islam #HelloBrother

— Majed Tabook القدس# (@m_oman) March 15, 2019


https://twitter.com/BookishBeachBum/status/1106499363759632385

https://twitter.com/Ieendus/status/1106523380218556417

"The first Muslim man to die, his final words were 'hello brother'. These words were uttered by a man who symbolised Islam. He had a rifle pointed at him by a man with clear intentions to kill and how did he respond? With anger? With aggression? No, with the most gentle and sincere greeting of 'hello brother'," wrote Aziz Helou on Facebook.



Attacks on two Christchurch mosques left at least 49 dead. In what appeared to be the worst attack against Muslims in a western country, witnesses spoke of victims being shot at close range, with women and children among those killed.

A look at New Zealand's minority Muslim community

"It is clear that this can now only be described as a terrorist attack," said Prime Minister Jacinda Ardern, saying it marked "one of New Zealand's darkest days".

This story originally appeared on Al Jazeera