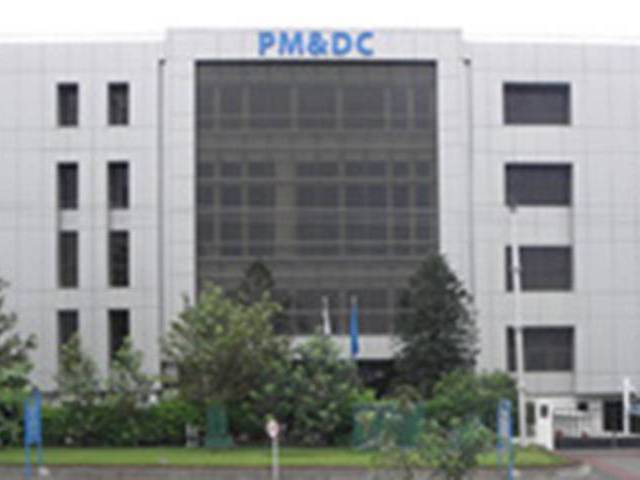 ---
ISLAMABAD: The apex regulator of medical education and practitioners has barred three doctors from practising medicine for life over the past year owing public complaints as it warned doctors of continuing their medical practice either in private or public institutions without valid medical licences.

This was disclosed by officials of the Pakistan Medical and Dental Council (PMDC) with knowledge of the body's disciplinary committee and its workings over the past year.

The official added that no doctor is eligible to practice in the country without a valid licence and they have been clearly warned that the council will take strict action against all such doctors who have invalid or expired council registration.

He added that it has been observed that some doctors and dentists were continuing their practising without having a valid license as per the Pakistan Registration of Medical and Dental Practitioners Regulations 2008.

Under the law, only registered medical or dental practitioners can practice medicine or dentistry and if anyone acts in contravention of the provisions of sub-section (I) could look at spending between six months to two years in jail or a fine which may extend to Rs200,000 or both.

Medical or dentist practitioners possessing any recognized medical or dental qualification whose name was maintained on the register of the council can do a job or start practising as doctors in the country.

Per PMDC regulations, only those names will be retained on the register who have paid the dues of the council and only these names will be considered to have valid registration.

Giving a performance review of the council's disciplinary committee, the official said that apart from banning three people for life, the registration of 11 doctors had been temporarily suspended while four doctors were issued warnings. A further three were reprimanded.

Sources said that PMDC's disciplinary committee had examined complaints against 90 doctors during 2018. Complaints against 33 doctors had been examined in a meeting of the committee on March 13 and 14, last year.

The committee decided to stop two doctors from working for life and cancelled their registration. A further three doctors were stopped from taking examinations for the National Accountability Bureau (NAB) for three years while another five doctors had their registrations cancelled.

Of these, one doctor's registration was cancelled for a year, while another doctor's registration was cancelled for six months and three doctors' registration was cancelled until the next meeting of the committee.

A further 24 cases were reviewed in a meeting of the committee on May 2 and 3, 2018. In the meeting, one doctor was banned from practising for life and his registration was cancelled while two doctors had their registrations cancelled for two months. A father two doctors were reprimanded while one was issued a warning.

During the committee's meeting last July, complaints against 16 doctors were examined. The committee suspended the registration of six doctors, of which five doctors had their registration cancelled for three months while the registration of one doctor was cancelled until the next meeting of the committee.

During the committee's November meeting, complaints against a further seven doctors were examined and the committee warned three doctors.

Sources say that between 2012-2017, the PMDC had suspended around 60 doctors on public complaints while a further 50 doctors were strongly reprimanded and rebuked about 50 doctors.

This included the suspension of 10 doctors in 2017, while warnings were issued to 15 the same year. A further 10 doctors were reprimanded that year.

During 2016, 12 doctors were suspended while around 10 doctors were warned. A further three were reprimanded.

During 2014, the committee suspended 11 doctors and warned 12 doctors. A year before that, nine doctors were suspended while two were issued warnings and nine were reprimanded. 

Published in The Express Tribune, March 16th, 2019.
COMMENTS
Comments are moderated and generally will be posted if they are on-topic and not abusive.
For more information, please see our Comments FAQ