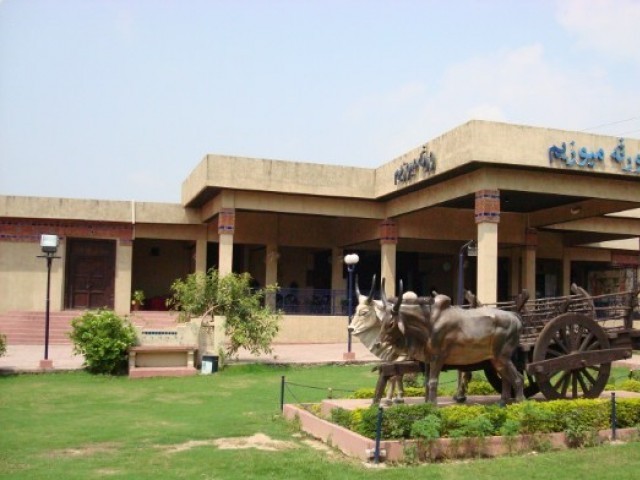 ---
National Institute of Folk and Traditional Heritage, Lok Virsa organised Lok Baithak focusing on Kalash folklore at Lok Virsa Media Centre with the aim to promote the art and culture of Kalash people.

Renowned Kalash folk singer Geo Bangali presented his popular melodies for fun lovers of the federal capital and enthralled the audience by singing local and traditional music of Kalash people.

Geo Bangali is also known for being a story teller, narrator and a folk singer from the legendary Kalash Valley. He narrated folk stories and sang folk songs of the Kalash community.

An activist of the Kalash community Luke Rehmat shared the characteristic features of the birth to death rituals, cuisine, and festivals of the Kalasha people.

Lok Virsa recently launched a new fortnightly series of folklore and folk music called "Lok Baithak" to revive the informal sittings of the traditional and rural communities.

These Lok Baithaks are multifaceted and used to serve the multiple purposes of associationalism, camaraderie, entertainment, social cohesion, knowledge sharing, creation of disciplinarian and organisational spirit, and above all hub of promotion of art and culture.

"Lok Baithak" at Lok Virsa is being run while being true to the mandate of Lok Virsa i.e. the promotion of folk and traditional heritage of Pakistan.

Published in The Express Tribune, March 16th, 2019.