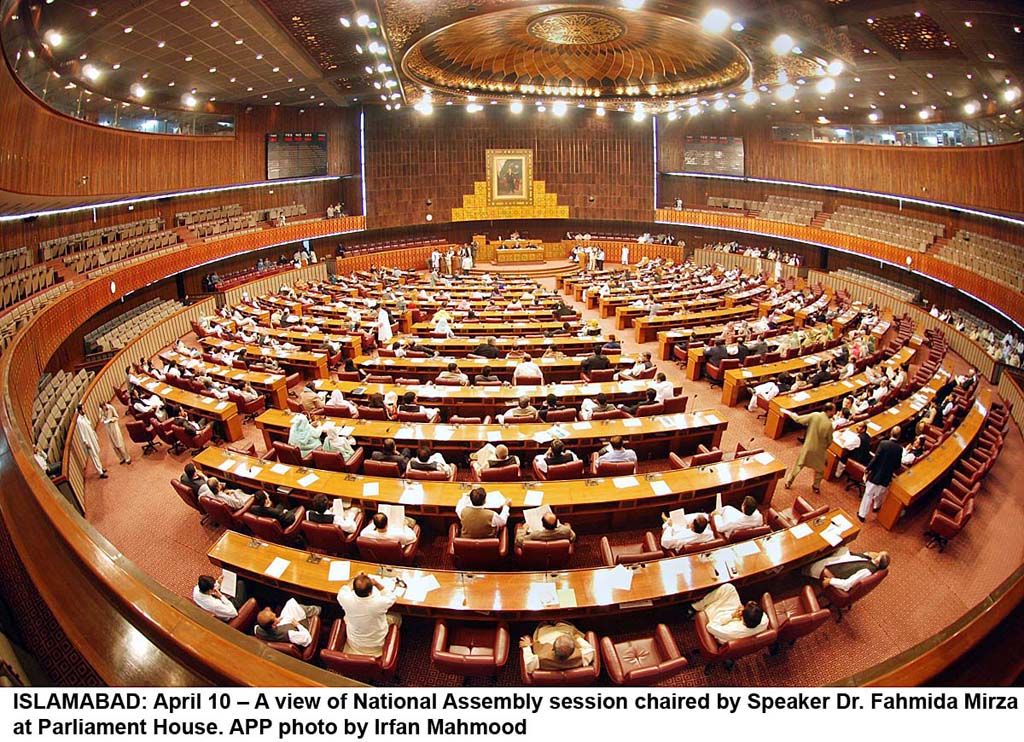 ---
ISLAMABAD: A National Assembly standing committee on Friday rejected a proposed legislation seeking registration of a voter at a constituency other than the one mentioned as the permanent or existing address in the person's Computerised National Identity Card (CNIC).

Maulana Abdul Akbar Chitrali of the Muttahida Majlis-e-Amal (MMA) presented the bill at a meeting of the National Assembly Standing Committee for Parliamentary Affairs.  However, members of the panel, presided over by committee chairman Mujhahid Ali, rejected the bill.

Disappointed, Chitrali protested against the move and said all bills presented by opposition members were being shot down in the 'Naya Pakistan'.  However, a ruling party member, Zille Huma, pointed out that a Pakistan Peoples Party (PPP) member Shagufta Jumani also opposed the proposed legislation.

Opposition stages walkout from National Assembly

The standing committee gave the nod to delimitation of constituencies in the former Federally Administered Tribal Areas (Fata). Officials of the Election Commission of Pakistan (ECP) and Ministry of Parliamentary Affairs also gave a briefing to the panel.

Non provision of tea and water

Women lawmakers of the PPP strongly protested against suspension of the provision of tea and drinking water to members of the standing committee. When Shagufta Jumani demanded an explanation for the suspension, the chairman said the facility was discontinued under austerity measures.

Another member, Shamsun Nisa, demanded that the committee members should at least be given drinking water. However, the committee chairman said there was no need of water as the holy month of Ramazan was approaching.

Jumani protested and said the suspension of tea and water was not like Ramazan but like Karbala where water supply was cut off by the rulers of that time. Later, she made the chairman give assurance that he would provide tea and water to the members by paying for the items through his own pocket.