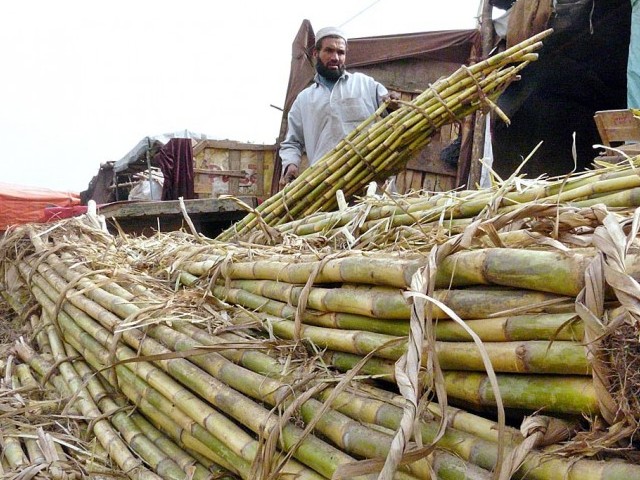 ---
FAISALABAD: Although Pakistan is considered the fifth largest sugarcane producer in terms of cultivated area, the average per-acre yield of the crop is far behind developed nations.

Speaking to students at the University of Agriculture Faisalabad (UAF) on Friday, Vice Chancellor Dr Zafar Iqbal Randhawa stressed the need for mechanising the agriculture sector and adopting modern agricultural practices to raise productivity.

He directed researchers and agricultural experts to implement a scheme to ensure food security besides enhancing crop productivity.

"In the West, the researchers who start work on a specific crop continue working on the same crop throughout their life," he pointed out. "Their dedicated efforts are reflected in enhanced productivity."

The vice chancellor lamented that despite being an agrarian economy, Pakistan imported agricultural goods worth billions of rupees.

Speaking on the occasion, Punjab Sugarcane Research and Development Board CEO Dr Shahid Afghan stressed that his organisation was working to raise sugarcane yield, improve efficiency of inputs and promote sustainable production. The board was exploring the potential of byproducts and undertaking energy production from sugarcane residue, he said.

In addition to that, it is working towards mechanisation and in this regard, effective technology transfer coupled with capacity building of young researchers, technicians and farmers is being considered.

UAF Chairman Dr Asif Tanveer pointed out that adoption of modern agricultural practices on a par with global standards, timely seed sowing and fair usage of fertiliser were prerequisites to enhancing the agricultural yield. He added that these measures were imperative to enhance the productivity.

Sugarcane crop: Sindh govt orders mills to start crushing by month-end

Another UAF official Dr Ashfaq Chatha highlighted that climate change posed a serious threat to the agriculture sector and "we have to make combined efforts to address the issue."

Dr Hassan Munir outlined that the university had imparted training covering all aspects of sugarcane production ranging from sowing to disease management and harvesting.

Stating figures, Dr Fahad Rasul revealed that average world sugarcane production stood at 70 tons per hectare whereas in Pakistan it was 56 tons per hectare. 

Published in The Express Tribune, March 16th, 2019.

Like Business on Facebook, follow @TribuneBiz on Twitter to stay informed and join in the conversation.