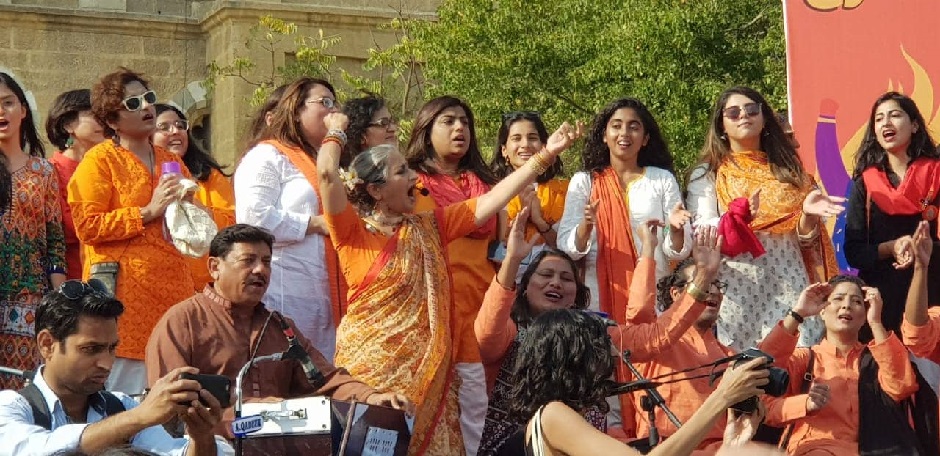 ---
During a recent interview with a Pakistani TV channel, organisers of the 'Aurat March' noted that they were marching against 'patriarchy'. Many of them have since then received considerable backlash, including abuse on social media.

They seem to have hit a nerve.

Why this visceral reaction? What exactly did the marchers contest? What is patriarchy?

Patriarchy is the name given to a dynamic web of ideas, policies, laws, and social practices that bring male domination and privilege into effect. It manifests in constrained opportunities for women.

To understand patriarchy, we have to also understand that gender is not a given or a natural expression of the body. Instead, gender is how we, as a society, organise, categorise, and demarcate bodies. In doing so, we often place these bodies in a hierarchy.

This means that women are not naturally subordinate to men due to any inherent biological proclivities or divine design. Instead, women are made subordinate through concrete practices that propagate through the state, family, and religious and societal institutions.

Consider the religiously-inspired laws instituted by Zia-ul Haq during the 1980s that strengthened the state and family's control over women. The Qisas and Diyat Ordinances, for instance, privatised the crime of honour killings, allowing family members of the women who were murdered to forgive the murderer.

During the 1990s, we saw how the father of 22-year-old Saima Waheed tried to get her marriage annulled since she had chosen to marry someone she liked. He reasoned that since he had not given her permission to marry, the marriage was not legal. Even though the court upheld the validity of the marriage, the judges' opinions show how tentative women's claims are, and how easily the decision could have gone the other way.

The judges called for stricter moral policing of women so that they would not even have a chance to meet someone they desired. One of the judges argued for "courtships", "secret friendship", and "secret marriages" to be made into a penal offence. Another wanted the state to institute laws to enforce parental authority and obedience.

Since women's bodies and sexuality have come to be tied to familial status, the repercussions of such laws would clearly be more detrimental for women than men. Saima's case clearly shows how women in our society are primarily legible as subjects of the patriarchal family, and how the judicial arm of the state participates in extending this frame.

I should note here that not all women experience patriarchal oppression with the same intensity. Women from working classes, rural areas, religious minority communities, ethnic minorities, etc experience multiple modes of oppression at the intersection of gender, class, ethnicity, etc. These interlocking systems of oppression compound the experience of some women, while allowing others possibilities to experience power along other dimensions of life.

Yet, as a class, women experience oppression; and as a class, men benefit from what sociologist Raewyn Connell calls the 'patriarchal dividend' — opportunities and power that men experience simply because they are men.

What the 'Aurat March' called for is a re-examination of the practices that install women in subordinate positions within the state, family, and religion. It is no surprise then that the march is receiving such a vicious backlash.

A silver lining here though is that patriarchy, as an articulation of unequal power, will always have to be on the defensive. It will always invite resistance. The forces that contest male privilege will always flow alongside those that inscribe it.

Published in The Express Tribune, March 16th, 2019.

Like Opinion & Editorial on Facebook, follow @ETOpEd on Twitter to receive all updates on all our daily pieces.
COMMENTS (1)
Comments are moderated and generally will be posted if they are on-topic and not abusive.
For more information, please see our Comments FAQ