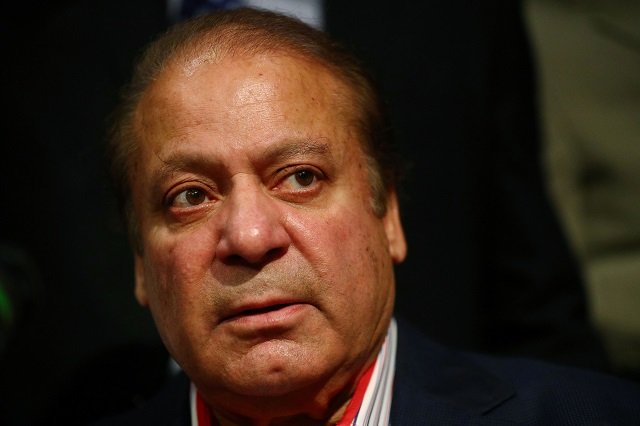 ---
ISLAMABAD: Incarcerated Pakistan Muslim League-Nawaz (PML-N) top leader Nawaz Sharif on Friday advised his party workers to restrain from organising any mass protest for his medical treatment as the former is apparently 'unhappy' with the government's 'healthcare offers'.

In a message to his followers, the former prime minister said he "treasures the spirit and emotions of his party workers" but at the same time urged them to follow the party's leadership before arranging any protest rally for his health.


کسی بھی طرح کا فیصلہ کرنے سے پہلے پارٹی ہائی کمان کی ہدایات، پارٹی ڈسپلن کا احترام اور پارٹی پلیٹ فارم کا استعمال ضروری ہے۔

٭انشاءاللہ کسی بھی امتحان کی صورت میں جماعت کارکنوں کے جذبات کی ترجمانی کرے گی اور ان کی امیدوں پر پورا اترے گی۔

— PMLN (@pmln_org) March 15, 2019


Nawaz said he is humbled by enthusiasm and concern of his followers for his health and the desire to come out on streets to protest the way he had been treated.

However, the three-time premier urged them to observe 23rd March only as Pakistan Day in their localities and not to bring out any big rally for his health without a call given by the party's top leadership.


٭میں آپ سے التماس کرتا ہوں کہ 23 مارچ کو اپنے اپنے علاقوں میں صرف یوم پاکستان منائیں ، پاکستان کی ترقی اور خوشحالی کے لئے دعا کریں۔

میں، محمد نواز شریف کوٹ لکھپت جیل سے آپ کی محبت اور جذبے کو سلام پیش کرتا ہوں۔

— PMLN (@pmln_org) March 15, 2019


Nawaz once again refuses to shift to hospital

Nawaz said that his conscience is clear and he knows he is not guilty of any corruption which is why he has trusted the judicial system of his country.

PML-N. he said, is a responsible and patriotic political force which had always put national interest before any momentary political gain.

Despite several attempts by the Sharif family, the disqualified prime minister, who is reportedly suffering from heart related illness, refused the government's medical treatment citing disdainful behaviour of the PTI-led government.

Nawaz was sentenced to a seven-year rigorous imprisonment and hefty fine imposed by the accountability court on December 24 last year after he was found guilty in Al-Azizia corruption reference.