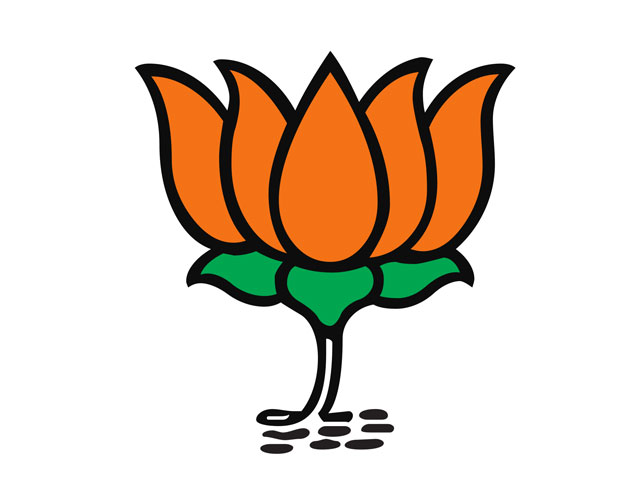 ---
KARACHI: A month after a suicide car bombing in Indian Occupied Kashmir sparked tensions between Pakistan and India, an internal assessment of the government concluded that the threat of further escalation in tensions between the two nuclear-armed neighbours was over.

However, keyboard warriors on both sides of the border continue to work overtime in a bid to defame and humiliate the other country and its citizens. This digital confrontation, played out primarily on social networking website Twitter, has attracted the attention of policymakers and security think tanks in recent years.

With elections in India just around the corner, some international conflict experts believe that a whole 'army' of trolls and fake users deployed by the South Asian rivals, currently involved in spreading fake news on social media, could also be used for political purposes.

As such, some analysts have decided to take matters in their own hands and carried out a brief analysis of Twitter activity in India, based on monitoring select hashtags and tweets that went viral on the internet in a very short time.

One user, identified as Elliot Anderson on Twitter, captured 105929 tweets with the hashtags #SurfExcel, #BoycottSurfExcel and #BoycottHindustanUnilever for two days. The trends highlighted by the user provide for interesting reading. A tweet that Anderson posted a day before revealing his results is provided below.


So far so good, since yesterday I captured 72299 tweets with the hashtags #SurfExcel, #BoycottSurfExcel and #BoycottHindustanUnilever. As the trend is still alive, 63 tweets per minute, I will continue the capture and analyse the results tomorrow https://t.co/2B8y75npxL

— Baptiste Robert (@fs0c131y) March 11, 2019


Spreading propaganda

Earlier this week, a Surf Excel ad promoting Hindu-Muslim unity was met with massive backlash in India and, in apparent confusion, led to Microsoft Excel getting bashed on social media.

The advertisement showed a girl giving her Muslim friend a ride on her bike to a mosque to pray on the occasion of a Hindu festival. The video was condemned as anti-Hindu and nationalists slammed it on every platform. On Twitter, a campaign was started against the brand.


According to Anderson, when the campaign started to spread online, at least 170 tweets per minute (8300 tweets per hour) were being registered.


When I started my capture, the tweet volume was around 170 tweet per minute <=> 8300 tweets per hour pic.twitter.com/wXQ36nfr35

— Baptiste Robert (@fs0c131y) March 12, 2019


Some images were shared more than others and pointed to suspicious activity. Four of these are shared below. An image of Microsoft Excel also features on the most shared list.


The most shared images are:
1181 https://t.co/59vlr6qmZE
532 https://t.co/joMROmRcfn
505 https://t.co/7q6W3JsWu2
420 https://t.co/GLRsy7tfPL
404 https://t.co/kN5lzytGFt pic.twitter.com/KSLQBkCnLw

— Baptiste Robert (@fs0c131y) March 12, 2019


Users used certain hashtags as part of the drive to accelerate the campaign against Surf Excel. These included #surfexcel, #boycottsurfexcel and #boycotthindustanunilever, among others.


The most used hashtags are:
41154 #surfexcel
13123 #boycottsurfexcel
3289 #boycotthindustanunilever
2796 #loksabhaelections2019
2486 #हिंदुओं
2106 #हिंदू
1750 #electioncommission
1424 #boycotthulproducts
1338 #indvaus
904 #bollywood
764 #holi
675 #hindustanunilever pic.twitter.com/5klfHL1MOr

— Baptiste Robert (@fs0c131y) March 12, 2019


Some users who tweeted using these hashtags had location enabled while most others did not. More than half of the users tweeting these hashtags had location disabled.


Among the 105928 tweets I captured only 36% of the users has the location enabled:
67621 false
38308 true pic.twitter.com/mM9wz7LxQA

— Baptiste Robert (@fs0c131y) March 12, 2019


Of the ones that did have their location enabled, some interesting trends were visible. Most users tweeted from urban centres like New Delhi, Mumbai and Bengaluru. Rural areas do not feature on this list.


The 10 first location are:
9122 India
3401 New Delhi, India
2293 Mumbai, India
1198 Mumbai
1057 भारत
986 Bengaluru, India
936 New Delhi
636 Pune, India
605 Hyderabad, India
587 india pic.twitter.com/hoPN9uEHKK

— Baptiste Robert (@fs0c131y) March 12, 2019


According to Anderson, the most active users who tweeted using these hashtags were as follows. More research on these fellows and their background is certainly required.


The most active accounts are:
299 @Amanatlani1
136 @bhattjikamal
125 @chetanzade
100 @Dhananj81918423
97 @pathan_modassar
97 @gurjarss
91 @HYTEIN pic.twitter.com/3tL7GWTtnj

— Baptiste Robert (@fs0c131y) March 12, 2019


Most of these active accounts belonged to the ruling Bhartiya Janata Party in India, and a cursory glance at their timelines confirms that they are spreading propaganda on the behalf of the party.


In the top 6 of the most active accounts, 4 are from the same community: the BJP troll community pic.twitter.com/KQC0mJOfg8

— Baptiste Robert (@fs0c131y) March 12, 2019


The accounts and their activity was also posted by Anderson. This activity seems limited to their involvement in the campaign against Surf Excel.


Hello bhakts 👋 @Amanatlani1 @bhattjikamal @chetanzade @Dhananj81918423 @gurjarss @BSBHATIOFFICIAL @i_m_rook @Rumtajogi22 @Ganesh_Prajapat @sumitkrsaurav1 @Amn_singh2102 @rangakush @CvimalsutharA @Ravisin31812573 @hemsaini101 @svmanyam @vjmindian @rajas001 @drbabasaheb1 pic.twitter.com/ySP2ElQqAq

— Baptiste Robert (@fs0c131y) March 12, 2019


One profile analysed by Anderson threw up some bizarre connections to fake news. Pictures used by a user for Twitter is also being used by other accounts on Facebook.


Let's take an example. By doing a reverse image search on the @sumitkrsaurav1's profile picture we can see that this picture is "Cool boy" profile picture used on Facebook pic.twitter.com/mGHhp1VLli

— Baptiste Robert (@fs0c131y) March 12, 2019


In the larger interest of things, the tweets by these malicious users represent only a fraction of the total Tweet volume in India around these hashtags, according to Anderson.


So what is the real impact of this community on the overall tweet volume. At their maximum, they are responsible of more than 10% of the tweet volume pic.twitter.com/tMNuk9pAmr

— Baptiste Robert (@fs0c131y) March 12, 2019


Of all the accounts that used these hashtags, only some belonged to BJP community, while the rest was organic traffic. An exact percentage was also provided.

Bollywood filmmaker to launch Modi movie around India elections


47373 unique Twitter accounts tweeted. This community is composed of 2629 Twitter accounts => 5% of the accounts

— Baptiste Robert (@fs0c131y) March 12, 2019


But their tweets take a larger chunk of the total activity, raising suspicions about their possible scale of operations and their impact on social media.


5% of the Twitter accounts involved, generated more than 10% of the tweets made on a specific time range. Seems like a good disinformation weapon

— Baptiste Robert (@fs0c131y) March 12, 2019


Not only the BJP, but the Indian National Congress is also involved in digital propaganda efforts. They also have an information technology cell focused on spreading fake news.


A less powerful community was quite active too. Say hi to the @INCIndia IT Cell 👋 pic.twitter.com/7Ynjb0ajzs

— Baptiste Robert (@fs0c131y) March 12, 2019


These accounts and their activity was also monitored and posted for all to see by Anderson. A comparison to the BJP digital strategy was also made by Anderson.


Hi @pathan_modassar @ArshadChishti_ @1mdkhan @Miss_Ziddi313 @Husein21_ @KaranDe76737049 @VazeIndian @Priyank80223499 @jainanil1968 @justTripleR @Mushir95770465 @DosalaMosa @ROFLAiyyar_ @IAmShereAalam @jigyasa203 pic.twitter.com/i1frUBF8nS

— Baptiste Robert (@fs0c131y) March 12, 2019


One of these users had especially suspicious activity. The user joined Twitter only a few months ago but had already posted an abnormal number of tweets.


Are you kidding me @TwitterSupport? @pathan_modassar joined Twitter in August 2018 and made 196,000 tweets. This is an insane number... pic.twitter.com/zoSV0fhBE0

— Baptiste Robert (@fs0c131y) March 12, 2019


But INC is less powerful than BJP, show numbers that Anderson has posted on Twitter. At least in terms of digital propaganda efforts just before the Indian elections.


The Congress IT Cell is less powerful than the BJP one. At their maximum, they are able to generate only 7% of the overall tweet volume pic.twitter.com/gsnXz3JED3

— Baptiste Robert (@fs0c131y) March 12, 2019


Almost 20% of total tweet volume revolving around these hashtags was generated by IT wings of Indian political parties.


Conclusion: Between 17% and 20% of the tweet volume was not genuine and made by the IT cell of a political party.

This is what disinformation looks like in the 21st century

— Baptiste Robert (@fs0c131y) March 12, 2019


Political consequences

The campaign against Surf Excel after the controversial advertisement was aired primarily wanted to target the digital application of the brand, but since it did not have one, the trolls deployed by BJP fell to attacking tech giant Microsoft and its software Microsoft Excel instead, suggested reports.

With elections around the corner, these misinformation campaigns could significantly alter the course of the results in the largest democracy in the world. According to a report by Digital Civility Index, 64 per cent of Indians surveyed encountered fake news last year compared to the global average of 57 per cent.

Such hoaxes can also have dangerous consequences for a country where over 40 people were killed last year due to rumours spread across messaging application WhatsApp. The report further claimed that there had also has been a sharp increase in family and friends spreading false information.

The term 'fake news' went mainstream during the 2016 US presidential campaign when hundreds of websites and social media accounts published false or biased stories. Technology giants, later on, announced that they were working to fight the spread of false news on their platforms through a combination of technology and human reviews.

Fake accounts can be major distributors of harmful and misleading content, and social website Facebook claims to have removed nearly six million such accounts globally in the first quarter of 2018. Meanwhile,  research carried out by western publications shows that a rising tide of nationalism in India is driving ordinary citizens to spread fake news.

The research found that facts were less important to some than the emotional desire to bolster national identity. Social media analysis shows that right-wing networks are much more calibrated than on the left which had pushed nationalistic fake stories even more. There is also some overlap of fake news sources on social media and support networks of Indian Prime Minister Narendra Modi.
COMMENTS
Comments are moderated and generally will be posted if they are on-topic and not abusive.
For more information, please see our Comments FAQ