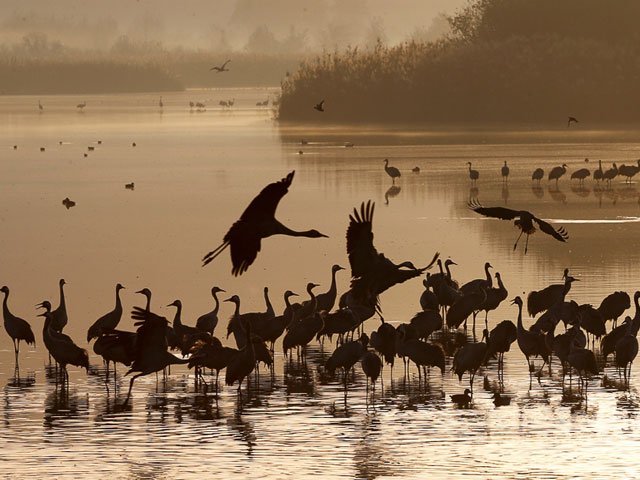 ---
LAHORE: Punjab Wildlife and Parks Director General Lieutenant (retd) Sohail Ashraf has directed officers to take stern action against people involved in illegal netting of birds, especially partridge and quails, migratory birds and sparrow.

He was presiding over a meeting held on Thursday to discuss the issue of illegal hunting of birds.

"An action should be taken against people who violate laws. Law is equal for everyone so influential people should not be spared either," he said.

Deputy Director Headquarters Mohammad Naeem Bhatti, Deputy Director Wildlife Lahore region Zafarul Hassan, Deputy Director Gujranwala region Abdul Shakoor Manj, Deputy Director Publicity Amir Masood and other officers were present on the occasion.

"All the officers need to ensure that a strict action is taken against people involved in the illegal activities in their areas. We need to make sure the population of these species is growing in the natural environment in the province," he said.

Ashraf directed officials that the birds caught during crackdowns against the people, should be released in an open area and their video clips should be saved. The director general said that a weekly report with the pictorial record must be sent to the president office. Strict action should be taken against officers if they don't make an effort to implement laws, he added.

The director general informed officials that the president office has sent a letter to all the provincial officers, regarding the decision taken in the meeting on Thursday. Any dealer who has the license is not allowed to sell birds and animals by catching them from the forest. However, they are allowed to sell birds and animals obtained from the breeding farms but they have to keep a complete record of the sale and purchase. "They will have to show it to the officials of the department if needed."