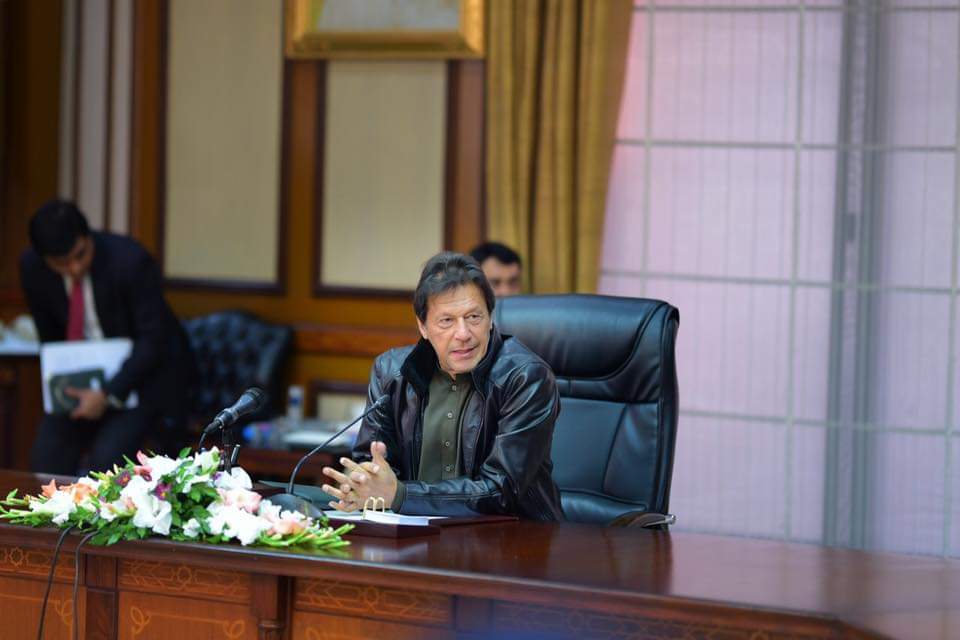 ---
SHABQADAR: Prime Minister Imran Khan will make his maiden visit to Bajaur tribal district on Friday (today), where he will address a public gathering at Bajaur Sports Complex. PM's spokesperson Iftikhar Khan Durani in his video message confirmed premier's visit. PM Imran will address a public gathering in Bajaur. It will be his first visit to the tribal district as prime minister.

Durrani urged Mohmand and Bajaur people to come and attend PM's address. He added that PM will announce development package for the two tribal districts similar to that accorded to Waziristan.

DC Bajaur Usman Mehsood and MNA Gul Zafar Khan also confirmed the PM Imran's visit while talking to The Express Tribune.

PTI MNA Gul Zafar Khan told The Express Tribune that PM's visit will change the fortune of the tribal district where he will announce billions of rupees worth of development packages including ground breaking ceremony of Arang Barang tunnel construction, opening of first-ever tribal districts nursing and medical college at Bajaur, construction of Malakand to Nawagai Expressway and much more.

Gul Zafar said that being a founder worker of PTI, I have invited PM Imran to visit Bajaur and he was coming today.

On the other hand district administration Bajaur have finalised arrangement for PM's visit to the tribal district.

The administration has devised a traffic diversion plan for the premier's visit and also arranged special transport for students.

Many routes will be closed due to VIP movement which was likely to create problems for students going for matric examinations. Therefore, the district administration has arranged special transport to shuttle students appearing in higher secondary schools examination.

The local tribesmen have welcomed the PM visit to newly merged tribal district and expressed hope that PM will announce special packages for tribal districts of Bajaur and Mohmand.

PTI workers, under MNA Sajjid Mohmand, were finalising arrangements for Imran's visit. Sajjid Mohmand said that PM will get briefing in Mohmand while his public address will be in Bajaur.

PM's visit to Mohmand for ground breaking ceremony of Mohmand Dam was twice postponed in January 2019.

After Zulfiqar Ali Bhutto, Imran Khan will be the first PM to address pubic gathering in the tribal area.

Published in The Express Tribune, March 15th, 2019.