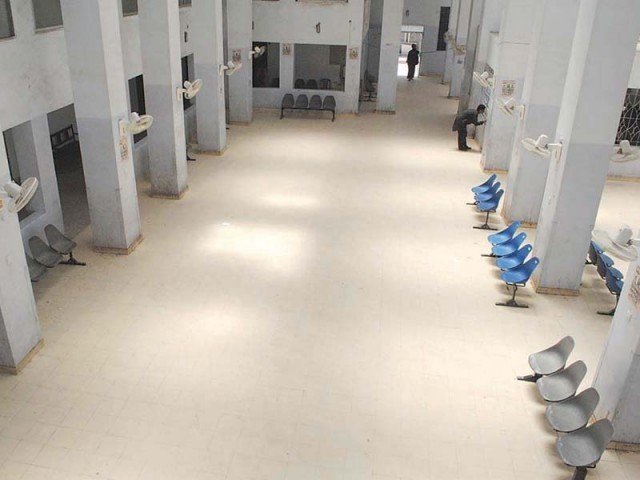 ---
ISLAMABAD/RAWALPINDI: In a bid to fulfil the shortage of doctors in different health facilities across the district, up to 93 specialist doctors will be hired in Tehsil Headquarter Hospitals, Basic Health Centers and Rural Health Centers.

In the process of recruitment of new doctors under the supervision of District Health Authority (DHA), a number of gynaecologists, physicians, paediatricians, surgeons, orthopaedic surgeons, cardiologists, radiologists, male and female medical officers, and other specialists were interviewed by the interview panel in the DHA's Office on Thursday.

The sources at the District Health Authority while speaking to the media said that new recruitments would play an important role in fulfilling health requirements in the rural areas. Moreover, it was overtly stated that all applicants were hired based on merit.

He informed that the doctors would be deployed in the areas which faced a shortage of medical staff so that people would no longer have to travel all the way to Rawalpindi nor would they have to approach private hospitals for better doctors, consultation and diagnosis.

QIH awareness event

World Dietitians Day and World Kidney Day were both celebrated at Quaid-e-Azam International Hospital (QIH). The event was attended by a number of doctors, paramedical staff, nurses and a large number of people.

Furthermore, different food stalls were setup on the occasion where high quality products were available. The attendants were also offered free sugar testing services where they could check their blood-sugar levels. An awareness walk at QIH was also organised which was attended by a large number of people from within and outside of the hospital.

Moreover, during an address at the event, a dietician Ayeza Umar said a good diet was a prerequisite for a healthy lifestyle.

The Kidney Department Head Dr Halim Siddiqui said that high blood pressure was a major cause of kidney failure and he stressed that it should be monitored on regular basis.

He added that 40% of kidney patients with high sugar levels suffer from kidney diseases and added that these kinds of programmes were helpful in guiding people toward a better lifestyle.

The Chief Executive Officer (CEO) Dr Shaukat Ali Bangash said health was everything and added that overall good health and better kidneys were important for a better living. He took a pledge from the attendants to bring a change in their lifestyles.

World Kidney Day

The changing lifestyle, increased consumption of fast food, lack of exercise, obesity, imbalance sugar and blood levels have increased the number of kidney patients in the country in the last two decades.

Up to 20 million people are suffering from kidney disease which makes that every 10th person in our population. As many as 850 million people are suffering from kidney diseases worldwide.

Up to 20,000 annual deaths in the country and 2.4 million across the world annually are caused by kidney diseases.

Pakistan Institute of Medical Sciences (Pims) Dialysis In-charge Dr Khawar Sultan said the percentage of kidney patients over the last two decades have rapidly increased in the country. He stated that imbalance blood and sugar levels was responsible for this and added that other unhealthy practices including excessive use of painkillers, obesity due to staying seated for long hours at offices, consumption of fast foods, high levels of glomerulonephritis.

Moreover, he expressed that the kidney was an important organ which excretes all waste materials from the body while also balancing our water, acid and salt levels. Apart from this, the kidneys control blood pressure, produce blood and Vitamin D in the body, he added and said a reduced amount of urine, swelling of your legs, ankles, and feet, excessive drowsiness or fatigue were the major symptoms that the kidneys were not functioning properly.

Dr Sultan stressed that blood pressure and sugar should be regularly monitored in order to prevent kidneys from suffering.

He suggested that regular exercise and a healthy diet could be useful for maintaining good kidney health while he warned of self-medication or medication suggested by quacks in case of any ache or diseases. He stated that an experienced consultant should be approached in case of any complaint in the body.

In case of a kidney disease, a nephrologist should be consulted, added Dr Sultan and said that kidneys could only be treated in two ways once they failed. One was dialysis and another was a transplant. He informed that the dialysis process was done three times a week while during the latter a patient must be transplanted with a healthy person's kidney. Moreover, he clarified the misconception that a person with only one functioning kidney could live a normal healthy life.  Dr Sultan stated that despite the kidney transplant, there were always chances of a transplant rejection which could only be lessened through medication.

He identified the lack of specialists in the field and said that there were only a few hospitals where the nephrology departments existed. He said the first nephrology department was established in 1980 at Jinnah Post Graduate Institute Karachi.



Published in The Express Tribune, March 15th, 2019.
COMMENTS
Comments are moderated and generally will be posted if they are on-topic and not abusive.
For more information, please see our Comments FAQ