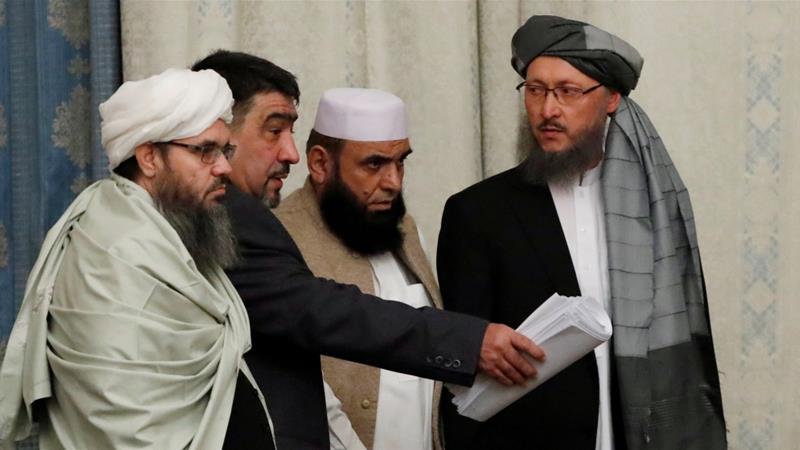 ---
The Afghan Taliban have rejected a report on human rights violation released by the US State Department, saying that it is 'in conflict with reality'.

In a statement issued on Thursday, Taliban spokesperson Zabiullah Mujahid said the annual report accuses the militant group of being involved in human right violations.

"The truth of the matter is that the US is an occupier country directly involved in crimes against humanity. According to her own admission, the US has dropped over 7,000 bombs on the oppressed Afghan people over the course of the previous year, with most of its victims being civilians, especially women and children," he said.

"It [US] carries out barbaric raids on Afghan homes, loots their personal valuables, breaks down their gates and then bombs their homes, razes their clinics, mosques, madrasas, bazaars and agriculture land, and the Afghans are a witness to their daily human right violations and war crimes."

Mujahid questioned the legitimacy of human rights concerns being raised by "such a criminal state" and termed them "preposterous and comical".

US envoy says 'real strides' made in Afghan Taliban talks

He advised the US to "restrain her own criminal generals instead of advising others about respecting human rights".

"The occupation of Afghanistan and oppressing Afghans for 18 whole years, martyring, imprisoning and torturing over two million Afghans are examples that prove the US sits atop the list of human right violators," read the Taliban statement.

The development comes days after US and Afghan Taliban negotiators wrapped up their latest round of marathon peace talks in Doha with 'real strides' but no agreement on a timetable for troop withdrawal.

"Just finished a marathon round of talks with the Taliban in #Doha. The conditions for #peace have improved. It's clear all sides want to end the war. Despite ups and downs, we kept things on track and made real strides," US special envoy Zalmay Khalilzad tweeted on Tuesday.


(1/4) Just finished a marathon round of talks with the Taliban in #Doha. The conditions for #peace have improved. It's clear all sides want to end the war. Despite ups and downs, we kept things on track and made real strides.

— U.S. Special Representative Zalmay Khalilzad (@US4AfghanPeace) March 12, 2019


Khalilzad said the next step would be discussions in Washington, adding that "there is no final agreement until everything is agreed."


(4/4) My next step is discussions in Washington and consultations with other partners. We will meet again soon, and there is no final agreement until everything is agreed.

— U.S. Special Representative Zalmay Khalilzad (@US4AfghanPeace) March 12, 2019


The talks focused on the withdrawal of US troops and assurances that insurgents would not use Afghan territory to stage future attacks.

"Progress was achieved regarding both these issues," a Taliban spokesperson had said after the talks ended.

"For now, both sides will deliberate over the achieved progress, share it with their respective leaderships and prepare for the upcoming meeting."