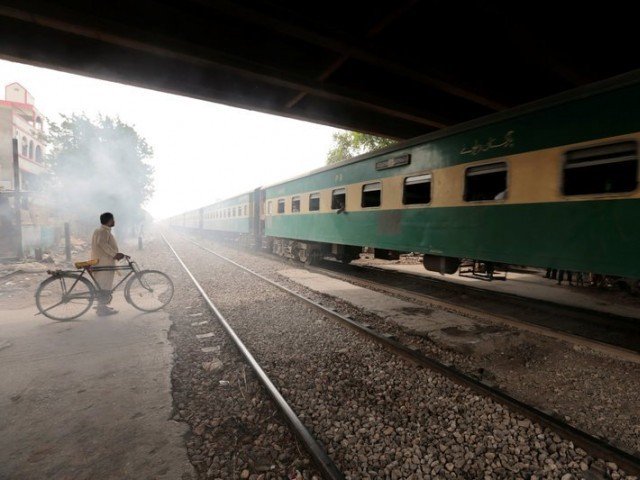 ---
KARACHI: Sindh Transport Minister Awais Qadir Shah blamed the federal government for the delay in the restoration of Karachi Circular Railway (KCR) and said that the Ministry of Railways had halted the KCR operations in 1999, after which its tracks and land along it were encroached.

This he said at the Sindh Assembly session on Wednesday. The assembly also passed resolutions against the increase in the rates of electricity, gas and petroleum products and to pay tribute to Sindh's hero Hosh Muhammad Sheedi. Meanwhile, the Opposition parties continued their boycott on the second day.

Court directs commissioner for convening all-party meeting on bus terminal matter

The assembly session started late by three hours due to the arrival of Pakistan Peoples' Party (PPP) Chairperson Bilawal Bhutto Zardari. Bilawal was to head a meeting of PPP's assembly members.

Transport Minister Shah, responding to a written question by Opposition member Arif Mustafa Jatoi, said that it was true that a vast area on the right side of the KCR track was under encroachments. The encroachments developed due to the lack of attention towards the project that was worth Rs1.971 billion when PC-I of the project was made. However, since the rate of dollar has increased, the cost is also bound to increase but the federal government was not giving any importance to the KCR project, said Shah adding that they merely give political statements over it.

Shah further said that the action against the encroachments had been started but the railways stopped it. There were several letters sent for the removal of these encroachments but to no avail. "A report will be presented in the assembly soon," said Shah. The former Sindh Road Transport Corporation (SRTC) Terminal has been illegally occupied by private bus drivers and taxi drivers.

"The Sindh chief minister has been forwarded the request to create a taskforce for the removal of these encroachments as the problems of public transport could only be solved through the creation of a taskforce," said Shah adding that we are also considering discounts in public transport fares for senior citizens and students like in other countries.

Published in The Express Tribune, March 14th, 2019.