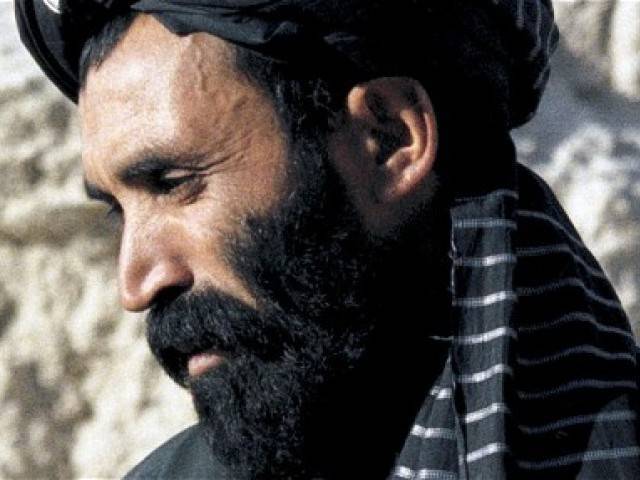 ---
Recently it has been claimed by a Dutch journalist, Bette Dam, in a book that Mullah Muhammad Omar, the former Taliban leader, died in Afghanistan, thus negating the earlier intelligence reports which revealed in 2015 that the Taliban commander passed away anonymously at a hospital in Karachi due to renal failure. The recent revelations about the Taliban leader further illustrated that he never visited Pakistan after 9/11 and remained confined to local hideouts in Zabul province of Afghanistan. The journalist has also reportedly interviewed the personal bodyguard to Mullah Omar who unfolded further interesting information about his master and his hermit-like lifestyle in complete isolation from the rest of the world. A number of questions can be raised on the issue ranging from supporting facts to mode of narration of evidence. The answer to these questions may set the tone whether intelligence failures are in fact cases of actual information miscarriages or we can call them instances of intelligence deception based on intentional source feeding to achieve certain objectives.

A good intelligence report must trigger a deception to create or recreate a façade of details having considerable probability of public acceptance and then it should be debated regularly on electronic media so that people start accepting it as a fact. The recent warmongering on Indian television channels is a classic example whereby they were projecting an incident in a totally different form and manner to radicalise public perception in India so that the latter started believing in the narration of details expressed by anchor-persons, newscasters, military analysts and political pundits. As the undeniable evidence was shown across the border it appears that the two populations were living in two contrasting virtual worlds. Suddenly the physical borders and their historical backgrounds became less excruciating than the kind of debates that generated and flashed across the two countries in a totally different manner. The recent work on the life of Mullah Omar may also embrace the same fate and it is highly likely that it will be discussed and debated with different angles so that it integrates fully with the prevailing national narratives in the regional countries.

Interestingly, the internet and digital communication means can easily spin any story to create an environment for desired impressions on the minds of local population. In 2015 when the Afghan Intelligence Agency announced that Mullah Omar had expired in 2013 in a cosmopolitan city in Pakistan, it sent two important messages to the regional countries and the world at large. First, the peace process initiated through local assistance had not been supervised by the supreme Taliban commander and was being overseen by someone else with or without the tacit approval of any major regional player. Second, the news was such a shock for the Taliban forces fighting on ground that they became disgruntled and disillusioned with the peace process. In certain reports emanating from the Afghan intelligence agency, it was stated that dissension was visible among the rank and file Taliban militia and many diehard local supporters started fighting against certain Taliban commanders for leadership supremacy. Lastly, it was an exercise to discredit the initiator of peace process so that the destination of such an activity could be shifted to some other place instead of Islamabad. The events happening later confirmed that the peace process was actually stalled for quite some time and then the venue was relocated outside Pakistan at another place in the Middle East where the Taliban were allowed to open their office to start a process of normalisation. Hence it is highly probable that the leaking of information about Mullah Omar's death at that time was an intelligence deception exercise with the aim to modulate Afghan war theatre dynamics.

The recent work on the life of the Taliban leader might also be another deception effort aimed at improving perception about the Taliban and their acceptability as a key player in future settlement in Afghanistan. It also improves moral credibility of the Taliban and projects them as legitimate force to claim a major power-sharing portion in the country. Moreover, the final resting place, which according to the Dutch journalist, is in Afghanistan also signifies Omar's attachment with the land and his staunch decision not to leave his abode even when he was living near a newly-constructed US base. The spiritual aspect of Mullah Omar may give him an edge over any other Afghan politico-religious leader thus elevating him to the level of a saint to enhance his following and strengthen unity among different Taliban factions. It also points fingers at the incompetency and unprofessional attitude of the foreign intelligence agencies to trace a wanted person living at a stone's throw from a military base.

The art of intelligence deception can, therefore, be based on preemptive strategic surprises keeping in view larger picture of war in a region. The actual story of Mullah Omar is still buried somewhere which may take some time to decode and decipher when the situation is ripe to declassify the truth. We should be ready for more surprises on intelligence deception since it hinges upon the position of a player at regional and international levels. The media spotlight is also an important tool through which one can gauge the real motives of intelligence deception and variegated shocks intended for different actors in a war theatre. As a result, the chameleon of war can conveniently be judged and adjudged on the basis of varying information dissemination mechanisms in the form of media reporting, electronic discussion, social cyber debates, books, newspapers and other printing materials.

Published in The Express Tribune, March 14th, 2019.

Like Opinion & Editorial on Facebook, follow @ETOpEd on Twitter to receive all updates on all our daily pieces.
COMMENTS
Comments are moderated and generally will be posted if they are on-topic and not abusive.
For more information, please see our Comments FAQ