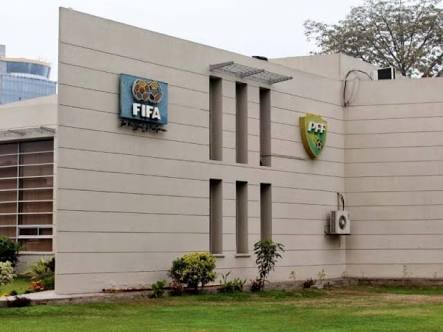 ---
KARACHI: The three-member bench comprised of the Supreme Court of Pakistan judges have rejected politician Makhdoon Syed Faisal Saleh Hayat's review petition that was for the December 12 elections, which took place according to the order of the former Chief Justice of Pakistan.

While the new CJP had been appointed in January, Hayat must have been hoping for a better reply from the court, however the review petitions, according to newly elected PFF President Syed Ashfaq Hussain Shah, were rejected by the judges.

The three-member bench had Justice Qazi Faiz Isa, Justice Gulzar Ahmed and Justice Ijazul Ahsan in it and all of them concluded that the issue is with Hayat, reported Express.

Justice Ahmed remarked that if Hayat has an issue with the elections than he should challenge it in the court, while Justice Ahsan added in his remarks that the issue is with Hayat who does not want to leave his post at PFF, while Hayat is also trying to attack fresh PFF elections through review petition, whereas the elections took place in the supervision of the SC.

Hayat was represented by his lawyer Afzal Khan. The petitions were submitted by Hayat, the former PFF women's wing chairperson and Balochistan United FC owner former senator Rubina Irfan and Balochistan Football Association's Rauf Notezai.

Gnawing to further his 15-year stay, Hayat, who became the PFF president in 2003, is still recognised by Fifa and Asian Football Confederation (AFC). In fact, he is running unopposed for the AFC vice-presidency.

It is the complacency from Fifa that the Pakistani footballers had suffered since 2015.

Hayat's last PFF elections were heavily tailored by him and manipulated too in Changla Gali in 2015.

Hayat is also not following the national sports policy that says that an office-bearer should have a limited term.

It is a deadlock situation for Pakistan as the SC recognises his rival group and they are supported by the local football community as Hayat has failed to take the country's football forward. The AFC had also left Pakistan out of the AFC Cup, since Hayat failed to even have proper professional football league in the country, as most teams that compete at the Pakistan Premier Football League are departmental sides, and they are not licensed according to AFC rules.

But this is just one example.

Of late, due to Hayat's insistence on staying as the PFF president with Fifa's backing, Pakistan is missing out on the South Asian Football Federation (Saff) Women's Championship in Nepal, while the men's U23 team's participation is also withdrawn by Hayat's faction from the AFC U23 Championship qualifiers.

Fifa had given Hayat an ample amount of time since 2015, after their three-member mission had visited Pakistan that year.

Fifa could have sent a normalisation committee but they held off on it and instead gave Hayat an extension for two years in 2015 that expired in 2017, which led to a ban in October that year. Fifa had stated 'third-party interference' as the reason behind the ban which was then lifted in March 2018 after a court order to remove the Lahore High Court-appointed PFF administrator  Asad Munir and hand over the PFF charge to Hayat.

Fifa Members Association Committee had also extended Hayat's mandate till March 2020 to run the PFF according to a timeline given by Fifa and the new elections should be held then.

However, SC ordered the elections last year, while PFF case was running in the court and the decision was welcomed by football community.

Hayat has been keeping football hostage as he is not willing to negotiate with the newly-elected PFF body too.

The ban on PFF from Fifa can be another possibility, but so far Fifa has not commented on the situation.

On the other hand, Shah believes that reality is staring Hayat in the face that he should leave now.

"If someone doesn't want to leave the power, what can I say about that," Shah told The Express Tribune. "We are talking to Fifa and AFC too, hopefully they can see that there are new faces and that they would look at the inconsistencies from Hayat's administration. So far they have not banned Pakistan and that is positive. My aim is to improve football in Pakistan. I hold Hayat in good regards, but as far as the ban is concerned it is Hayat who is trying to create chaos. But Fifa has not banned us yet. We are hoping for the betterment of football in Pakistan."
COMMENTS
Comments are moderated and generally will be posted if they are on-topic and not abusive.
For more information, please see our Comments FAQ