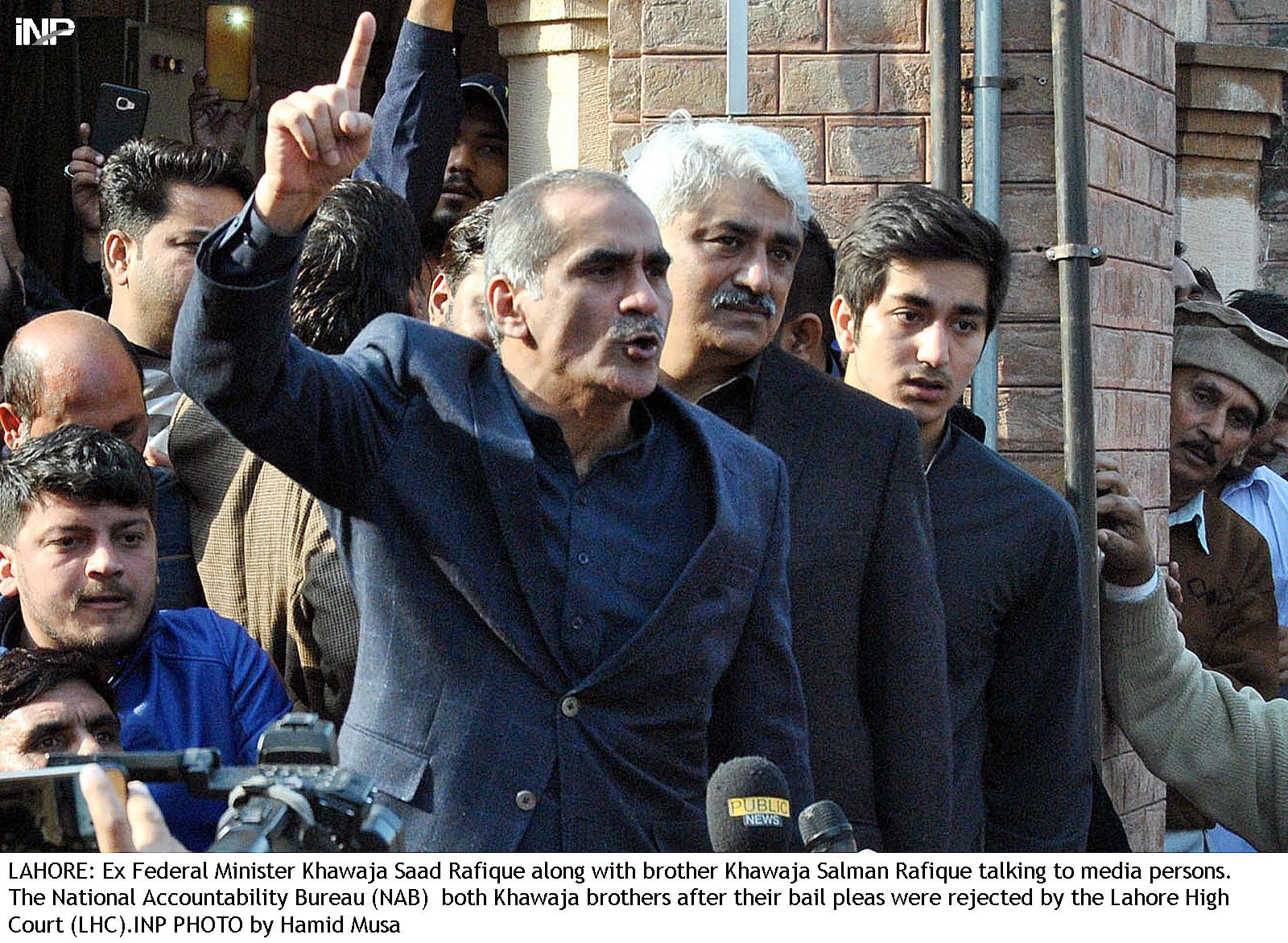 ---
Pakistan Muslim League-Nawaz (PML-N) Saad Rafique said on Wednesday that the country's parliament was not fully independent, Express News reported.

Rafique, who is currently under the custody of the National Accountability Bureau (NAB) in the Paragon Housing Society scam case, made the statement during a meeting of the Standing Committee of Law and Justice at the National Assembly.

The PML-N leader proposed an in-camera session to discuss the perimeters of the law minister's powers. "Pakistan's parliament is not fully independent," he said. "One of the main reasons behind it is the attitude of the political leadership."

Rafique lamented that the political parties were not created the right way.